Woman high on laughing gas stabbed herself with a kitchen knife and bled to death after an argument with her partner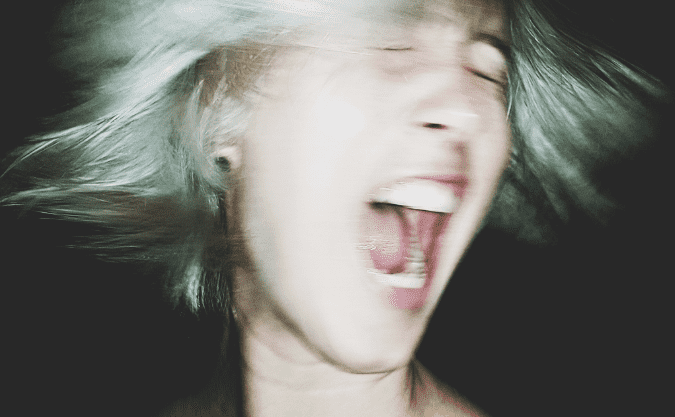 A receptionist ended up stabbing herself in the spur of the moment whilst being intoxicated with alcohol and high on laughing gas. The 31-year-old woman was partying in a house full of friends and had been drinking and inhaling nitrous oxide. Things seemed to be going fine until Tanya started having a heated argument with her new girlfriend, Deseree, whom she had been dating in the weeks before the party-turned-tragedy.
On the night of the incident Tanya Callaghan became intensely upset after the argument with Deseree and was heard saying: "it's okay, you can have the flat to yourself." Tanya then stormed off into the kitchen, held a knife up against her own throat, and threatened to stab herself.
During the inquest that took place after the incident, a friend named Niamh McLoughlin recalled, "everyone was getting on, the atmosphere was giddy on the night of the incident, but Tanya became upset after an argument."
Niamh told the hearing that Tanya did not seem like usual herself and said, "She sounded out of her head when she said this and it didn't sound like her. It was like it was not her that was speaking. I then heard Deseree say 'get that out of your hand' in a panicked voice and then say: 'she has stabbed herself.'"
"I was shocked and said 'what', stood up and ran to the kitchen. Tanya was against the sink holding herself under her rib cage," she went on to say. "Her hands were on her chest together. Brooke and Deseree were both in the kitchen saying that Tanya was going to be alright. It was like Tanya did not know what she had done to herself, she looked confused. She was stumbling around the kitchen and the color drained out of her face and she collapsed. Me and Deseree had hold of her and could see she was bleeding", as reported by Mirror.
In a state of shock, the friends tried to stop the bleeding and called an ambulance to rush her to the hospital. "Deseree was very stressed and upset" at the time, Niamh noted. Both Deseree and another party-attender were arrested in connection with the incident but later released without any charges to their names.
Although Tanya made it alive to the hospital, the odds were not in her favor. The knife had penetrated her heart, and she bled profusely from the 5 cm deep wound that she inflicted on herself. Doctors performed emergency heart surgery on her, but she passed away days after the incident that took place in May 2020.
"There was no suspicious circumstances and no one else involved," said Detective inspector John Robb, of Greater Manchester Police.
Robb mentioned that Deseree was able to get Tanya to drop the knife from her hand. "But unbeknown to Deseree, Tanya had another knife in her other hand and quite suddenly turned and stabbed it to her abdomen," the inspector added.
Image: Representational | Image Source