Mother fights off mountain lion that attacked her 5-year-old son and dragged him for 45 yards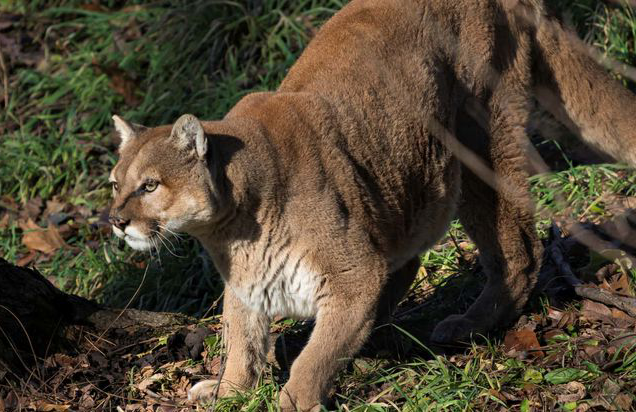 A Californian mother bravely put herself between her son and a wild mountain lion to heroically save her 5-year-old boy's life. The 65-pound mountain lion was prowling around and had attacked the boy while he was playing near a tree at his house. Officials with the California Fish and Wildlife Department said that the mountain lion dragged the boy for about 45 yards, leaving the child with serious injuries after the attack.
With the mountain lion's jaws on him, the boy screamed for help and was heard by his mother inside the house. "The commotion caused by the attack and the boy's screaming alerted the mom who was inside," said Captain Patrick Foy with the California Department of Fish and Wildlife. Immediately, the mother ran outside the house and wrestled off the lion to save her son's life. "She ran outside and immediately started striking and punching at the lion and managed to fend the lion off her son," Foy added. "This mom's an absolute hero who saved her son's life, there's no question about it."
Once the boy was out of danger, he was rushed to a children's hospital with grave injuries on his head, neck, and upper torso. Law enforcement agencies were informed about the attack and wildlife officials arrived at the scene to find a mountain lion in the corner of the property. The animal was reportedly "aggressive" and because of the location, the officials "believed it was likely the attacking lion."
The lion also had his "ears back and hissing," according to details revealed by the officers.
To "protect public safety," the officials decided to shoot and kill the animal on the property. "Due to its behavior and proximity to the attack, the warden believed it was likely the attacking lion and to protect public safety shot and killed it on site," the wildlife department said. To confirm whether they shot the same mountain lion that attacked the child, the wildlife department conducted tests and analyzed DNA samples.
"Wildlife Forensics Scientists analyzed samples from underneath the claws of the suspect lion carcass and isolated traces of human tissue and blood with a DNA profile that matched the young victim. Additionally, a full lion DNA profile was isolated from the victim's shirt that matched the profile of the lion carcass," said a statement released by the California Department of Fish and Wildlife. "Results were conclusive that it was the attacking lion that was shot by the wildlife officer on scene."