Parents killed, their 8 children injured in Amish buggy crash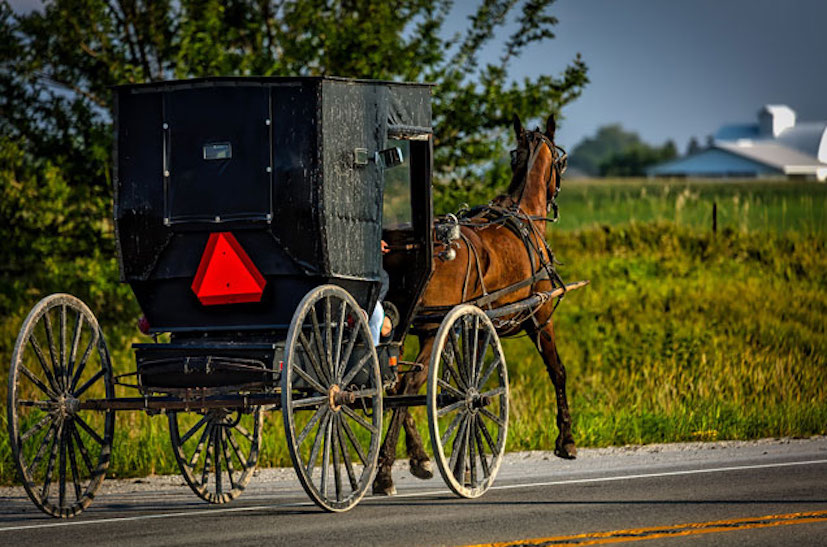 A husband and wife were killed, and their eight children were injured when their Amish horse-drawn buggy was rear-ended in Virginia Sunday night. According to police it was hit from behind by a Toyota Tundra.
Barbie Esh, 38, died at the scene, while her husband, John, 39, was flown to UVA Medical Center, where he later died from his injuries.
The couple's eight children, ranging in age from 9 months to 16 years, were transported to area hospitals for treatment of minor to serious injuries. Two of the children have since been released. The family's horse survived the crash.
The 60-year-old driver of the pickup truck, who initially drove off but later returned to the scene, was not injured. Charges are pending, according to police.
The family's buggy had the proper "Slow Moving Vehicle" triangle placard as well as working headlights and taillights.
"They're traveling between five and 8 miles per hour, and you're going to encounter them really quick and so, it's very important that you not be distracted," 1st Sgt. Eric King of Virginia State Police Area 19 said.
Following the couple's death, police issued a warning to drivers to be on the lookout as they expected an increase in horse and buggy traffic for the couple's funeral.
"Don't pass until it's safe to do so with a clear view around them. Preferably a passing zone. Don't hog or tailgate, rev your engine or blow your horns when passing," the Toga Volunteer Fire Department wrote.