At just 18 years old Suni Lee has broken through many barriers to win Olympic gold in gymnastics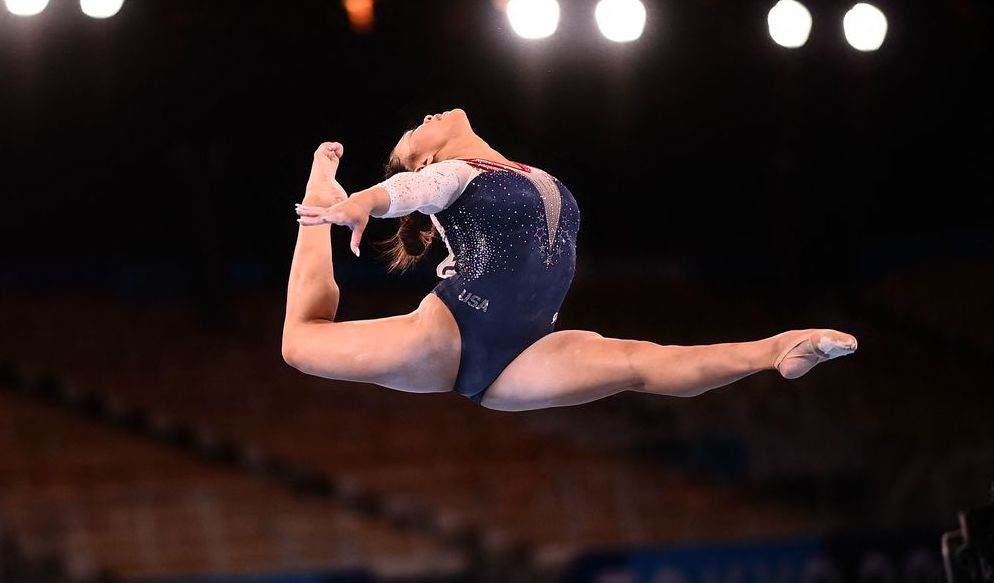 Minot, N.D. – With Simone Biles out of the women's all-around competition, all eyes were on young American gymnast Sunisa Lee for the top spot of Olympic champion – and she didn't disappoint.
Delivering an impressive and masterful performance she became the first Asian American woman to win gold in the Olympics' all-around competition – a dream she herself didn't expect.
Sunisa Lee, who has made history as the first Hmong American to compete in the Olympics, had to pull out of training late last year spending months recovering from a broken bone in her left foot and an Achilles tendon injury.
"This is such a surreal moment. I just feel like I could have never been here ever. It doesn't even feel like real life," the 18-year-old said after winning her gold medal.
The teen, who is also the youngest gymnast on the U.S. team, has spent the last two years never giving up on her dream despite the obstacles. As well as being marred by injuries, she lost an aunt and uncle to Covid-19.
In August 2019, just days before Lee competed in her first senior U.S. National Championships, her father John Lee fell out of a tree while helping a friend, leaving him paralyzed from the waist down.
She went onto compete in honor of her father defying expectations by winning the silver medal in the all-around, only second to Simone Biles and gold in the bars at just 16 years old.
Her dad has supported his daughter's dreams throughout, even building a balance beam in the garden so she could practice whenever she wanted.
Back home in Minnesota, John Lee pumped his fist in the air as he watched his daughter achieve her dream.
Suni's mother, Yeev Thoj, said her daughter has made so many sacrifices to achieve her dream.
"All the injuries … she has a bad day, then she'll come home so stressed about it and crying — that has finally paid off," she added. "She's a gold medalist. And I'm super proud as a mom."
Suni is now the women's gymnastics all-around champion and continues the US' 17-year winning streak in the competition.
This winning streak was hanging in the balance this week after previous Olympic champion Simone Biles pulled out citing a need to focus on her mental health after stumbling on the vault.
But for Sunni Lee claiming the top spot has not come easy.
"So there's definitely a lot of emotions. But I'm super proud of myself for sticking with it and believing in myself because this medal would not be possible without my coaches, the medical team, my parents. It's just so surreal, and I haven't even let it sink in yet."