Tauros fall to Bobcats at Maysa on Saturday 6-3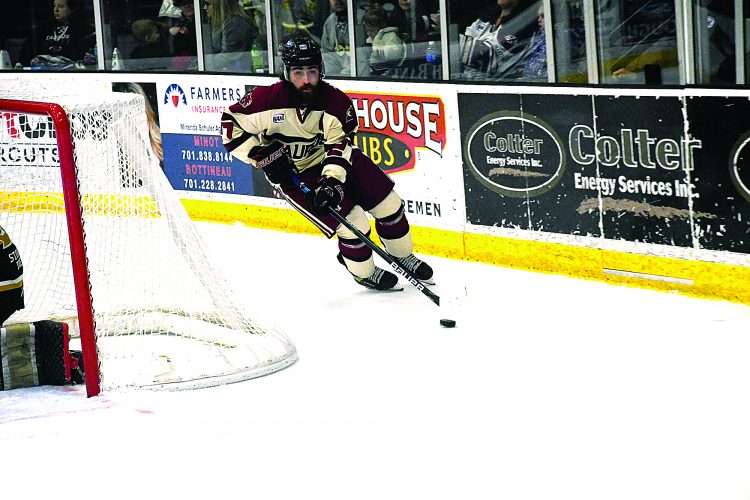 MINOT, N.D. 0 Following Friday's 4-3 overtime defeat to Bismarck which clinched a playoff berth for Minot, the Minotauros dropped their second game in as many days to the visiting Bobcats by a final tally of 6-3.
Bismarck drew first blood in the first period with a goal almost midway through the period. With less than two minutes left in the first, Minot forward Kyle Kukkonen evened things up with a power play goal, his ninth score of the season. Meanwhile, Jay Buchholz and Brett Roloson were both credited with assists on the play.
With the score tied at 1-1 going into the second period, Bismarck took control. Bismarck's Lars Rodne accounted for two goals within the first two minutes of the frame, giving him a hat trick on the evening as Minot trailed at that point 3-1. After two full periods, the Tauros found themselves behind 4-2 on the scoreboard.
The Minotauros trimmed the lead to 4-3 on a Blaine Warnert power play goal early in the third. However, that would be as close as Minot would come for the rest of the night as Bismarck scored two more times with the final goal coming on an empty netter with less than a minute remaining.
Up next for the playoff-bound Tauros, they plan to close out the regular season with a pair of road games in Aberdeen against the first-place Wings on May 14 and 15. Both games are slated for a 7:15 p.m. start time.