Majettes remain undefeated, beat WF Sheyenne 5-2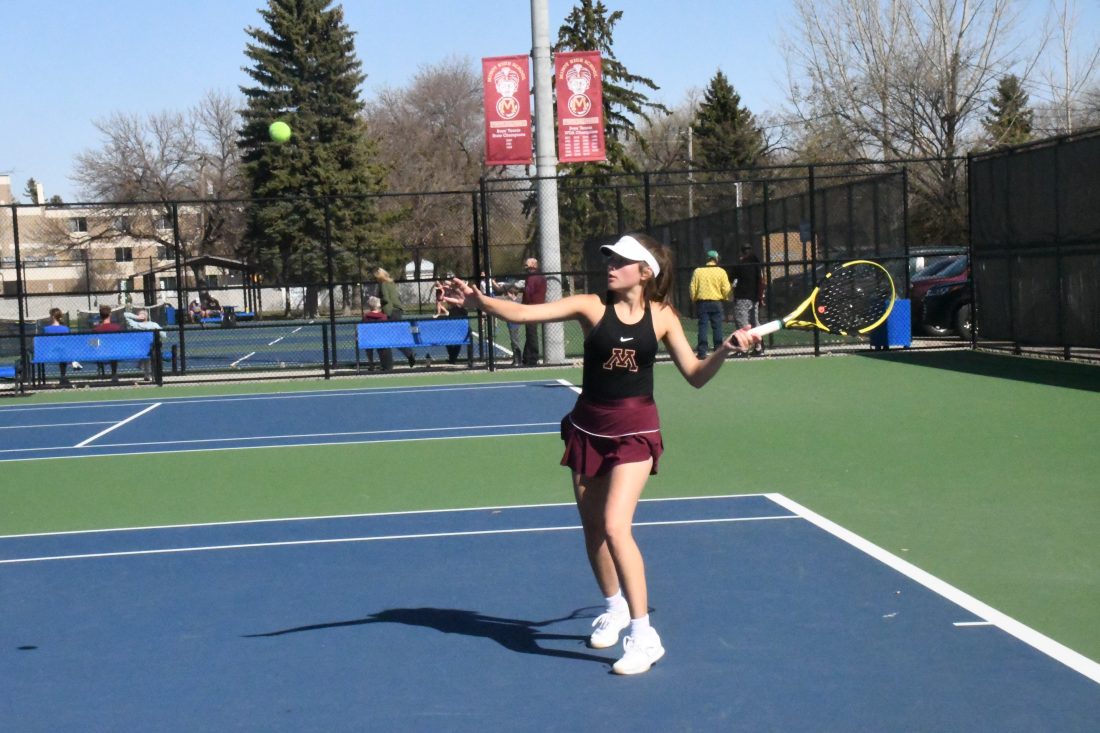 MINOT, N.D. – In a non-conference affair on Saturday, the Minot Majettes went to 12-0 on the season as they beat West Fargo Sheyenne in Bismarck by a final score of 5-2.
In singles play, the Magi took three of the four matchups. At the No. 1 position, Sofia Egge rebounded from her Thursday defeat and won in straight sets over Jayne Thompson 6-0, 6-3. At the No. 2 position, Eden Olson was a 6-0, 6-0 winner over Alyssa Sommerfeld. Meanwhile at No. 4, Mackenzie Strange got the better of Sofie Layfield in straight sets as well 6-0, 6-1. Minot's Sienna Ronning lost her matchup with Hailey Beeter in the No. 3 slot 6-7 (3), 3-6.
The Magi won two of the three doubles games as the No. 2 squad consisting of Sydney Fettig and Emma Scheeler took care of Abby Timmerman and Jade Moreno 6-1, 6-1. In the No. 3 matchup, Sidney Ressler and Sabryn Ronning topped Adrenne Kraft and Jillian McMoen 6-1, 6-0. However, Minot dropped the No. 1 doubles game as Morgan Wheeler and Martine Hammer came up short against Mimi Gu and Grace Hawkinson 0-6, 2-6.
Afterwards, Minot head coach Scott DeLorme was particularly pleased with the aggressive attitude of his doubles teams.
"We traveled to Bismarck and were forced to play inside, so we used a different format," DeLorme told The Minot Daily News. "I thought we played a lot better throughout the lineup than we did Thursday, and our doubles play was some of the more aggressive play we've seen this year. That is going to be crucial for us going forward as we continue to look for doubles combinations who show that aggressive style on a regular basis."
Up next for Minot, they plan to travel to Mandan for a matchup with the Braves on Tuesday. Start time for that meet is slated for 4:15 p.m.