Several traffic accidents leave several people seriously injured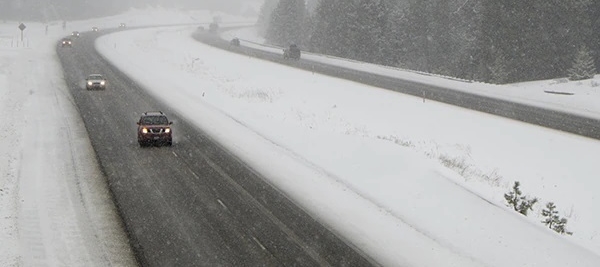 FARGO, ND – On Friday, the North Dakota Highway Patrol officers responded to traffic accidents on I-29 and I-94 due to slippery roads. Two of those crashes had not so good outcomes.
Reportedly, around 8:45 a.m. on I-29 southbound near the Gardner exit, a 43-year-old man lost control of his Toyota and ended up across both southbound lanes of I-29. When the driver got out of the car, a Ford-350 hit into it and pushed the car into the driver. He was taken to a nearby hospital and is being treated for serious, non-life threatening injuries.
Then, around 9:25 a.m., a 48-year-old man from Hankinson was traveling with his Ford F-250 on I-29 northbound, where a minor collision caused his Ford to come disabled in the left northbound lane of I-29, where it was rear ended by a GMC Yukon. The Yukon was then rear-ended by a Mazda Speed. Both of the drivers sustained serious, but non-life threatening injuries and are recovering in hospital.
Troopers would like to use this as an opportunity to remind the public to slow down, wear your seat belt and leave a safe following distances between vehicles.
Check the latest NDDOT travel maps here and MNDOT travel maps here.