MSU baseball readying for Crookston in tournament opener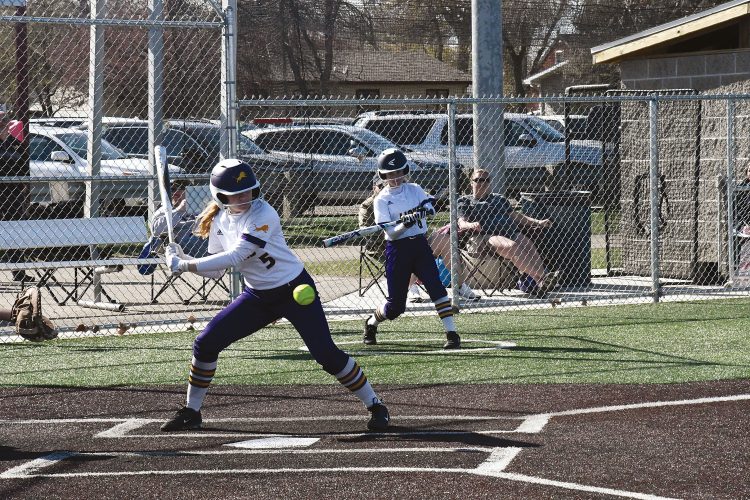 MINOT, N.D. – When the Minot State baseball starting nine takes the turf later this week to open the Northern Sun Intercollegiate Conference Tournament, they will do so against a familiar foe.
The squad had already met its first-round opponent, the University of Minnesota Crookston, in a three-game set to close out the regular season. The Beavers took two of three against the Golden Eagles, taking both ends of a May 7 twin-bill by 4-1 and 19-0 final scores before dropping the regular season finale by a narrow four runs to three.
The two programs will meet once again come Thursday afternoon to commence a best-of-three series to decide the winner, and after seeing success in all facets of the game last week, head coach Scott Eul is living by the age-old saying, "if it ain't broke, don't fix it."
Game one starter Noah Myhre fired seven dominant frames to begin the series, allowing only a single run on four hits and one hit batter while striking out three on just 84 pitches in the complete-game effort.
The outing was his longest of the season and was tied for his longest career appearance with his February 21, 2020 start that saw him toss seven shutout innings against Missouri Western State University. It was also his most encouraging appearance since he shut out Minnesota State over 5.1 innings April 10.
Myhre's teammate, RJ Martinez, one-upped him in the nightcap. In his 11th outing of the season, the southpaw produced his most dominant start, twirling seven spotless frames while allowing just one hit and one walk and whiffing nine Crookston hitters. He needed only 76 pitches to provide the Beavers with their second complete game of the afternoon and tie his season-high in innings pitched.
"Those are guys we've relied on all year and expected that out of them, and this is the first time they've put it together in a single day," Eul said of the two complete game efforts. "It was huge, and it saved our bullpen, and it was really good to see those two throw their best games that they have all year in the last weekend. They're going into this weekend on a high note, and those two have been good for us all year, but this past weekend showed how good they've been for us, and it was fun to watch."
Eul remains confident in his leaders in the rotation, and plans to start Myhre and Martinez in the first two games against Crookston later this week.
"They're our horses so they're going to go out there again," Eul said. "They're our guys, the guys we've been there with all year, and then Dominick Parkhurst has been as good as it gets as our number three guy, so he's going to be ready to go for us as well."
The Beavers' bats struggled against the trio of Matt Nelson, Tyler Hegg and Brody Sorenson in the series finale May 8, striking out 13 times en route to scoring just three runs on three hits. Parkhurst and the parade of rested relievers did their best to keep the Beavers in the game with 14 punchouts, but the four hits and seven total free passes that led to four tallies were too much to overcome for an offense kept off-balance all afternoon.
It was not a surprise to Eul to see the offense experience a bit of regression after the first two games that saw the Beavers plate a combined 23 runs on 26 hits. He is fully aware of the intense competitive atmosphere that so often accompanies postseason games, and does not expect the same type of blowout victories in the conference tournament.
"It's going to be a tough weekend," he predicted. "With playoff baseball, you don't generally put up 19 runs, so we're not expecting to go beat somebody 19-0. It's going to be close contested ballgames, the guy they threw on Sunday is probably going to be their number two, and we're going to have to go out there and scratch together some runs and hopefully win some tight ballgames."
He later alluded to the Beavers' history with tight contests, which, for the most part, has been quite positive. Of Minot State's 39 total games entering the conference tournament, 21 have been decided by three or fewer runs, and the Beavers have prevailed in 15 of those 21.
Thanks to the Beavers' recent hot streak, having won 10 of their last 14 games, they locked up home field advantage for the first round of the tournament, so the Golden Eagles will once again make the trip to Corbett Field. The implications of hosting the series was not lost on Eul.
"It's huge. Our guys love playing at home," he added. "Corbett's such a nice field for us, it plays to our strengths with the turf where we can play a little bit faster, and then just sleeping in your own beds and having your own fans at the ballpark is huge. We're clicking on all cylinders right now, and I think if we come out there and play the same style of baseball, we're going to be in pretty good shape."
Minot State's tournament opener against the University of Minnesota Crookston is scheduled for May 13, with first pitch pegged for 1 p.m. from Corbett Field.