Minot community activists organize 2021 Juneteenth celebration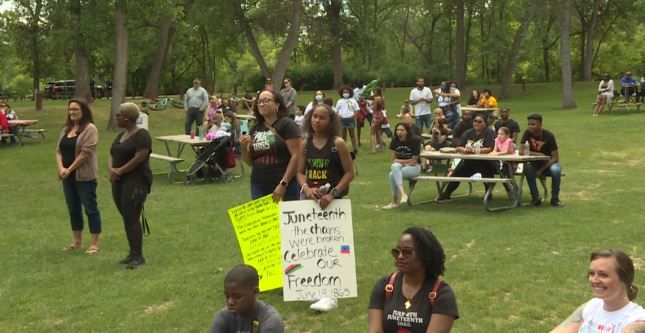 MINOT, N.D. – The Minot African American Heritage Council recently announced plans for their Juneteenth Block Party.
Juneteenth is the day commemorating the emancipation of those who had been enslaved in the United States.
The event will be held on June 19, at 20th Avenue SE in the old Kmart parking lot from noon to 5 p.m.
It will feature special speakers, live music, vendors, and food.
"With that national recognition, we wanted to do something really big in the Minot community for people to know about the minority businesses that exist here and about the minorities of people that exist here," said community activist Ernest Usher.
The Minot community has recognized Juneteenth day the past couple of years.
This year North Dakota lawmakers approved legislation that officially recognizes Juneteenth as a holiday.