Man has played his trumpet on Memorial Day every year for 5 decades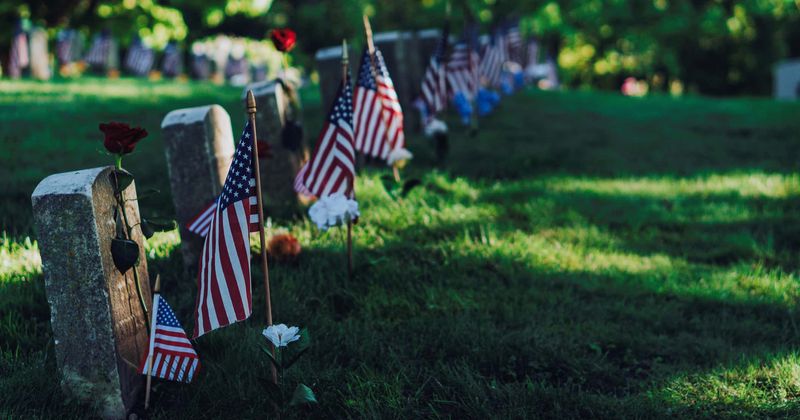 Minot, N.D. – For five decades, Mike Larson has used his talent and played the trumpet to honor fallen soldiers and war veterans every year on Memorial Day. Braving wind, rain, and snow on different occasions, Mike has been playing his instrument for Memorial Day since he was 14 years old. Back when he was 16, Mike used the money from his 4-H steer and bought a trumpet worth $375 for himself. Years later, he still has the same trumpet and has kept alive his tradition of playing the instrument on Memorial Day for 50 years.
Talking about his love for the long-held tradition, Mike said, "It has been an honor to do this. I was never in the service. I did have my draft card, and then the Vietnam War stopped at that time."
Every year, when Memorial Day comes around, Mike steps out of his house with his trumpet and plays at around half a dozen cemeteries in North Dakota to honor the brave people who have donned on the uniform and fought for the country. One of the cemeteries he has played at is the South Pleasant Cemetery near Christine N.D. It is the same cemetery where some of his own loved ones have been laid to rest, which makes it quite the experience for him to stand in the cemetery and play the trumpet.
As he talks about some of the special moments he's had, Mike says, "A lot of memories are for veteran funerals I played for, the vets who have passed, including a World War I veteran and a lot of World War II veterans." He considers it an honor to play at funerals and at cemeteries for Memorial Day, but playing the trumpet this year was even more meaningful as it was the first since his father's death. 
His father, LeMar Larson, passed away last fall due to Covid-19. LeMar was also a veteran of the Korean War and was part of the honor guard that came to the South Pleasant Cemetery every year. However, this year marked the first year that Mike had to play the trumpet for Memorial Day without his father.
Memorial Day, which falls on May 31 this year, holds a special place in the hearts of Americans. And to mark the day, President Joe Biden visited the Delaware Memorial Bridge and attended the annual memorial service, organized by the Delaware Commission of Veterans Affairs. During his speech, Biden revealed that he has been carrying a card with him every single day since his days of serving as the country's Vice President under Barack Obama's presidency. The card reads out the number of American soldiers who were killed while fighting on the frontlines of Iraq and Afghanistan.