"His upper legs, groin and genitals had been burned with a blow torch", 2-year-old boy found dead in a dumpster, allegedly killed by mom's boyfriend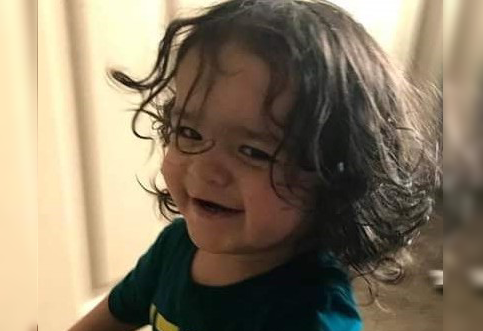 The 27-year-old suspect stands accused of burning 2-year-old boy with a torch before killing him and dumping his body in an apartment complex dumpster. Prosecutors say the man was charged with murder in the first degree and ten counts of child abuse in March. He made his first court appearance on Monday and pleaded not guilty to 11 associated crimes.
The victim's, Athian Rivera, body was found on Feb. 19. Police say his corpse was wrapped in a sheet, a blanket and five separate trash bags–discovered close to his home.
Prosecutors say the 2-year-old boy suffered from multiple abrasions and bruises on his head, back, chest, stomach and arms. The medical examiner has reported that "his upper legs, groin and genitals had been burned, apparently with a blow torch found inside the apartment where he lived" with his mother and the suspect, Wyatt Dean Lamb. The boy was found to have died from brain swelling caused by blunt force trauma, restriction of oxygen or both.
Prosecutors said that the 2-year-old died the same day he was found. The suspect was watching the 3 children the night before the boy disappeared. The boy's mother and suspect's girlfriend, returned home around 3 a.m. The next morning, the suspect said that the boy is missing.
He is being held on $1 million bond. This is a developing story and it will be updated as new information become available.