COVID-19 vaccine rollout continues across Trinity Health campuses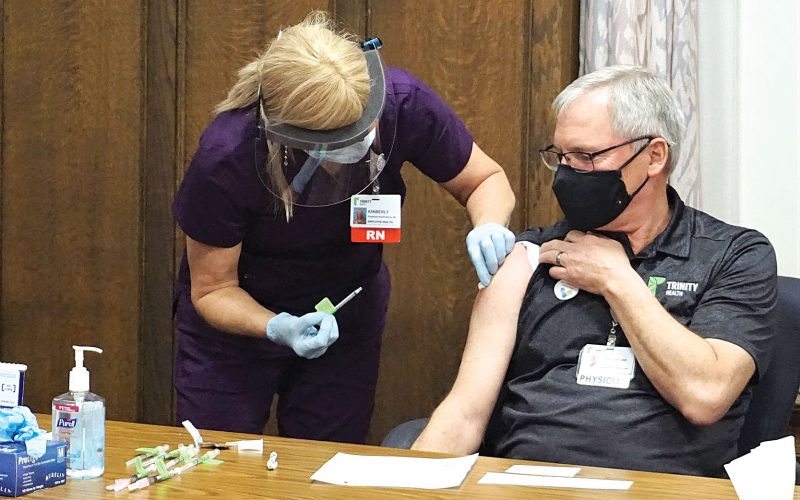 MINOT, N.D. – After receiving their first doses of the COVID-19 vaccine in mid-December, Trinity Health said healthcare workers who wish to receive the vaccine are doing so rather quickly.
As of Thursday, a little more than 1,200 staff members across the Minot and Williston campuses have received their first dose.
An estimated 40 doses of the vaccine will be sent to Trinity's Kenmare campus on Jan. 8.
While the Pfizer vaccine was administered to priority health care workers earlier this month, staff said now they are administering both Pfizer and Moderna brands equally. Staff were given survey to gauge who would be interested in getting a vaccine and at what stage of the rollout.
Supervisor of Trinity's Employee Health Program, Lori Lagge, said the second doses of each brand will be administered within a month's time.
"For the most part employees are thankful that the vaccine is being offered to them. There is some apprehension with the unknown, but we have worked through those cases with a lot of reassurance. So far, we've had reports of only moderate side effects – some muscle ache at the vaccination site, body aches, fever and a few headaches – but nothing significant," said Lagge.
Lagge said residents and staff at Trinity Homes are scheduled to receive their first doses of the vaccine over the next few weeks.