Ballot measures just got even harder for actual grassroots groups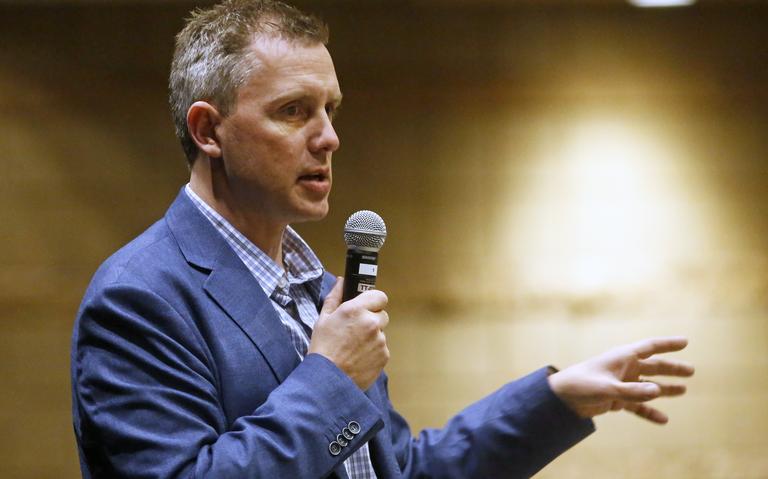 MINOT, N.D. — North Dakota law allows citizens to legislate at the ballot box, whether it's a statute or even the state constitution.
Initiated measure campaigns need only collect the requisite number of petition signatures from North Dakota citizens and their issue goes on the ballot for an up or down vote. For statutory measures, a number of signatures equal to 2 percent of the statewide population are required. For constitutional measures, it's 4 percent.
For the last decade, those requirements have been based on the 2010 census, but now they're going up based on the recently finalized 2020 count numbers.
According to a press release from Secretary of State Al Jaeger, for the next decade, statutory measures will require 15,582 signatures, an increase of 2,130.
Constitutional measures will require 31,164, an increase of 4,260.
There are currently two ballot measure campaigns circulating petitions for inclusion on the statewide ballot next year – one a constitutional amendment to legalize recreational marijuana, the other an amendment to require a supermajority vote for constitutional amendments – and Jaeger's office has contacted each to alert them to the new signature requirements.
What are the political implications of these changes?
It means that truly grassroots groups will have a tougher time getting their issues on the ballot. These are the people most of us think of when we think about ballot measures. Groups of citizens motivated by one issue or another taking their cause to their fellow voters. That's a tough job. Gathering valid signatures is not easy, and now with a greater number of signatures required, it's even harder.
For the professional activists, though, things stay the same, because those are the people who have the money to pay for their signatures to be collected.
State law allows for remuneration for signature collectors, but only if they're paid hourly. They cannot be paid per signature.
It's become big business.
One company, Advanced Micro Targeting, has been used repeatedly by big-money campaigns.
The company received $335,000 for services rendered to the Measure 3 election law campaign which was ultimately kept off the ballot by the state Supreme Court last year. It was AMT's petition circulators who were accused by many citizens of misrepresenting the measure as being focused on military voting and not its many other complicated and deeply controversial proposals.
In the 2018 cycle, AMT received $768,857 to collect signatures for measures that would become Measure 1 (ethics committee) and Measure 2 (noncitizen voting) on that year's ballot.