39-year-old man sentenced to life without the possibility of parole for intentionally running down a man who was picking up his granddaughter from practice at a sports complex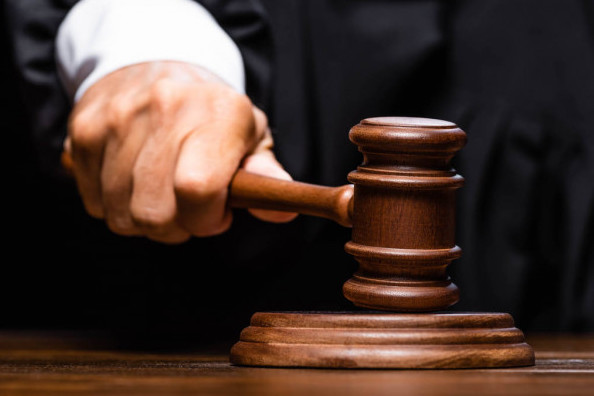 North Dakota (AP) – A South Dakotan man who purposely struck a North Dakotan father who was picking up his granddaughter from practice at a sports facility was given a life sentence without the possibility of parole.
In relation to the murder of Erwin Geigle on March 21, Wade Bison entered a guilty plea. In Mandan's All Seasons Arena complex parking lot, the 77-year-old man was repeatedly hit.
According to the prosecution, 39-year-old Bison accelerated and repeatedly drove over Geigle because he was enraged because he had to slam on his brakes when Geigle stepped in front of his pickup truck.
In reference to Bison's 54 past convictions, Assistant Morton County State's Attorney Gabrielle Goter remarked on Wednesday, "This never should have occurred." According to the Bismarck Tribune, he had "chance after opportunity" via probation and programs.
Nevertheless, here we are. A good guy died only for crossing the street to pick up his granddaughter, according to Goter.
At a hearing in April, Bison explained to South Central District Judge Douglas Bahr that he became angry when Geigle crossed in front of him. He claimed to have pressed the accelerator "simply to crank the engine," but instead collided with Geigle.
He was shocked at the severity of Geigle's wounds. "I believed there was absolutely nothing I could do. I panicked, said Bison. I just shut my eyes and prayed that I had shown him kindness.
At the hearing, Bahr questioned Bison of Wakpala about whether he ran Geigle over on purpose to ensure his death.
Bison said, "I did.
At sentence, the court referred to the circumstance as "horrific, unprovoked, and random," adding, "I don't believe we can underscore enough the terrible severity of this scenario."