Two wildfires rage in southwestern North Dakota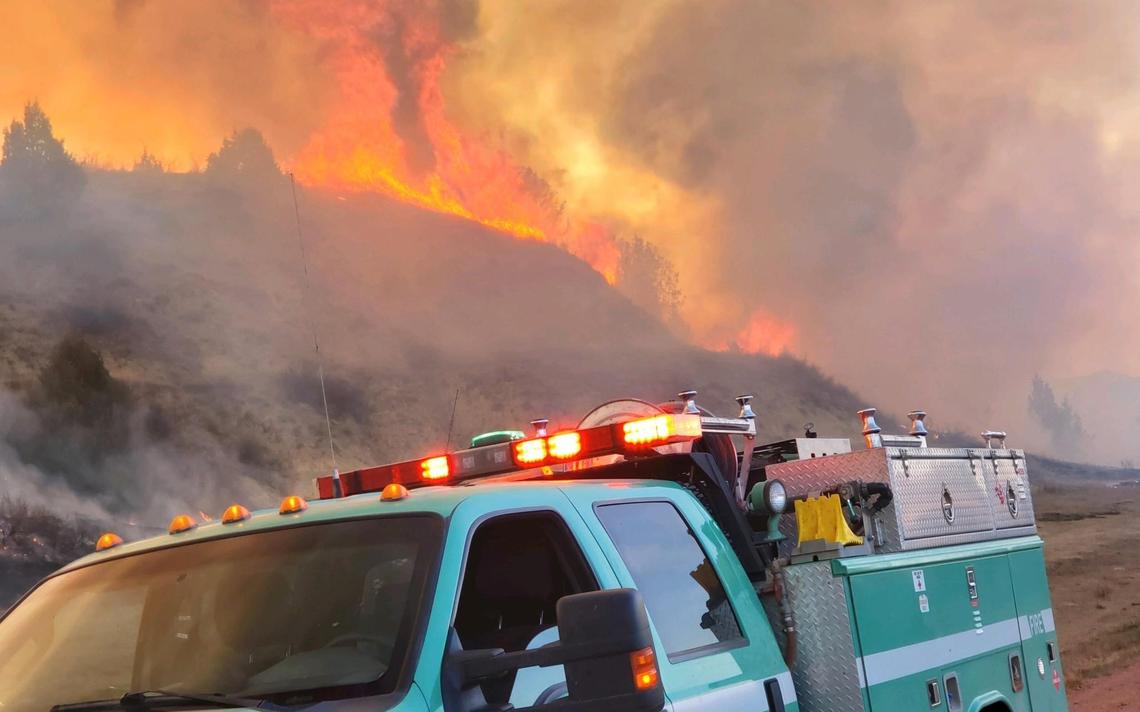 N.D. – Firefighters worked through the night battling a wildfire north of Wannagan Campground on the Little Missouri National Grassland. The fire is estimated at 4000 acres and is burning in the rugged North Dakota Badlands. Local, State, and Federal resources are on scene and additional resources have been ordered and are inbound to support the efforts.
High winds and low temperatures have hampered firefighting efforts at the Roosevelt Creek fire, which grew to approximately 4,000 acres on Friday, April 30, according to the U.S. Forest Service – Dakota Prairie Grasslands. The grassfire which began north of the Wannagan Campsite on Thursday, is estimated at only 10% containment as of Saturday morning.
Terrain and local waters sources have slowed progress of the fire, which remained west of the Little Missouri River. Owed in part to the continued effort of fire service personnel and two National Guard Blackhawks performing bucket work, the fire is not expected to reach Medora.
Blackhawks helicopters saturated the grounds on the perimeter of the fire, with concerted efforts taken to stop the spread. Reports early Saturday confirm that at least 26 buckets of 550 gallons was dropped on the fire — a total of 14,300 gallons of water.
Multiple structures, residences and oil and gas infrastructure were threatened by the rapidly expanding fire, though emergency personnel at the scene reported that no structures had been lost by sunset Friday.
Area fire services were called for mutual aid from surrounding areas and were at the scene for more than nine hours on Friday.
The ongoing wildfire is one of multiple wildfires affecting North Dakota and South Dakota as much of each state faces extreme drought conditions — a condition exasperated by unusually low snow fall during the winter months.
The affected area of drought has grown by close to 30% this month thanks to persistent dry conditions and high winds, according to the U.S. Drought Monitor.
A second grassland fire in southwestern North Dakota remains ablaze near the town of Manning, in Dunn County. That fire developed faster than crews could initially put out and resulted in citizens being asked to evacuate.