Two additional arrests in West Fargo shooting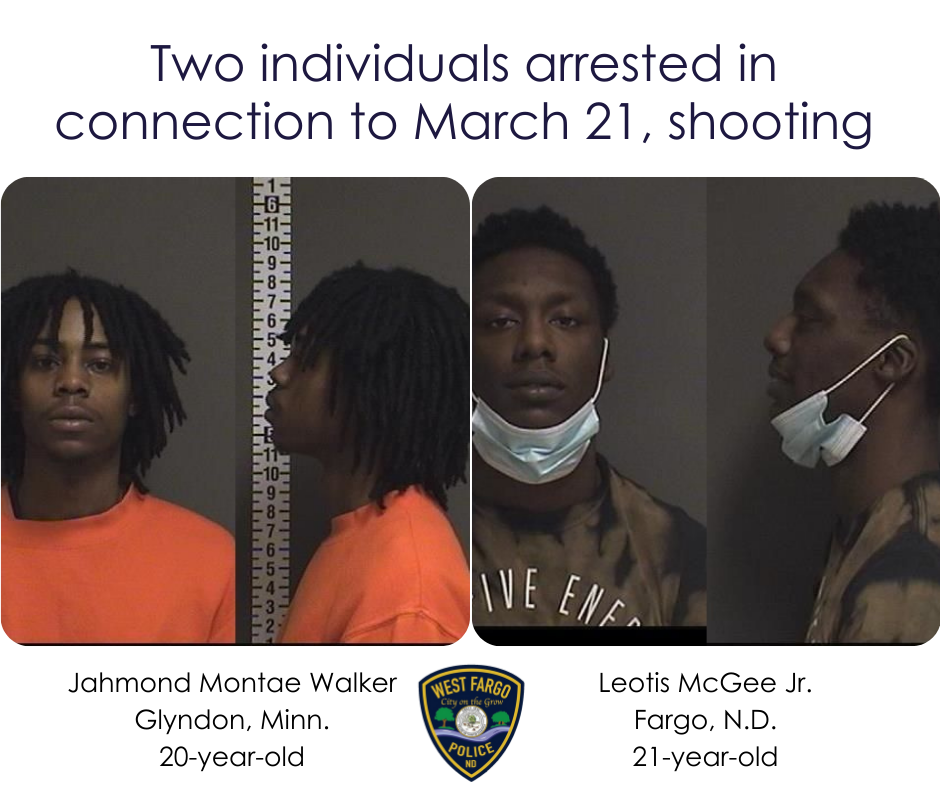 WEST FARGO, N.D. – Two more people have been arrested in a West Fargo shooting where a juvenile was shot last month.
Police say 20-year-old Jahmond Walker of Glyndon was arrested in Hibbing, Minnesota on an aggravated assault charge. 21-year-old Leotis McGee Jr. of Fargo was arrested by federal marshals in Minneapolis on assault and reckless endangerment charges.
A 20-year-old Moorhead man and a 20-year-old Fargo man were arrested and charged last week.
Police have said that the victim was the target of the March 21 shooting and it followed an earlier dispute.