The Minot City Band will perform at the Minot Centennial Community Celebration on Saturday, Aug. 7, at 11 a.m. at Roosevelt Park Zoo as a part of the 100th anniversaries of the band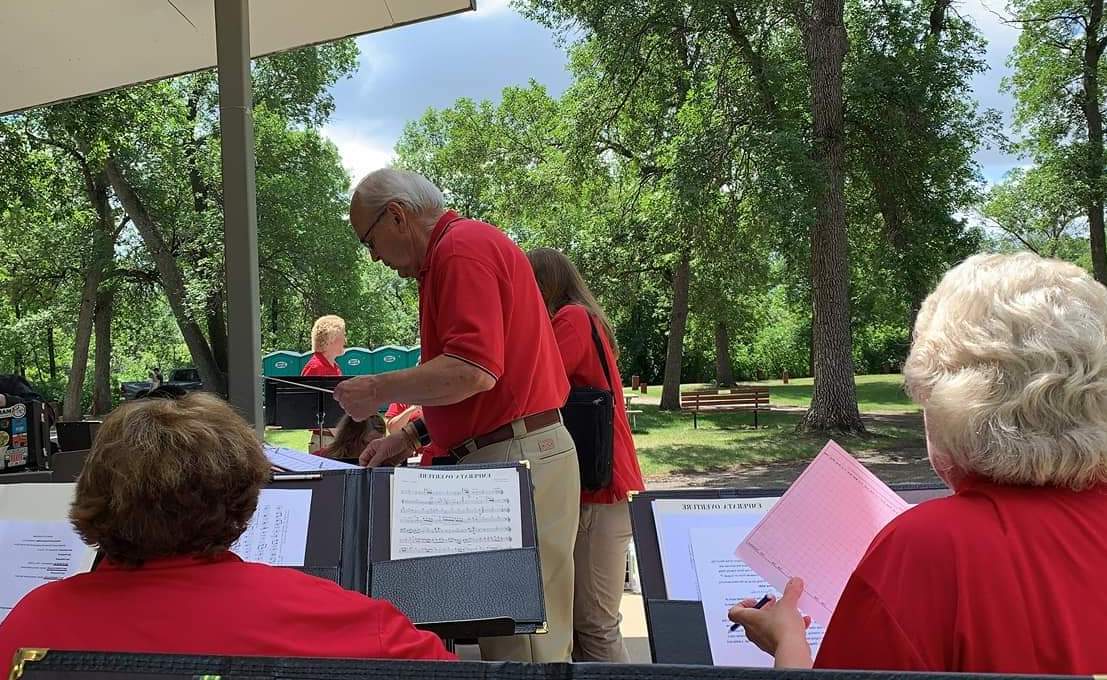 Minot, N.D. – According to the statement, the Minot City Band will perform on the south side of the Aviary.
Right now, the Minot City Band is under the direction of Joseph T. Alme.
The concert will feature soloist Deanna Carpenter, associate professor of music and high brass instructor at Minot State University. Carpenter will play "Morceau de Concert, Op. 94" by Camille Saint Saens for horn.
The concert will end with a special rendition of "Happy 100th Birthday" to Roosevelt Park Zoo.
Minot City Band will again be selling buttons commemorating the band's 100th anniversary.
The designs were made by area band students.
There are five different designs to choose from.