Teddy Roosevelt portrayer gives a lesson in history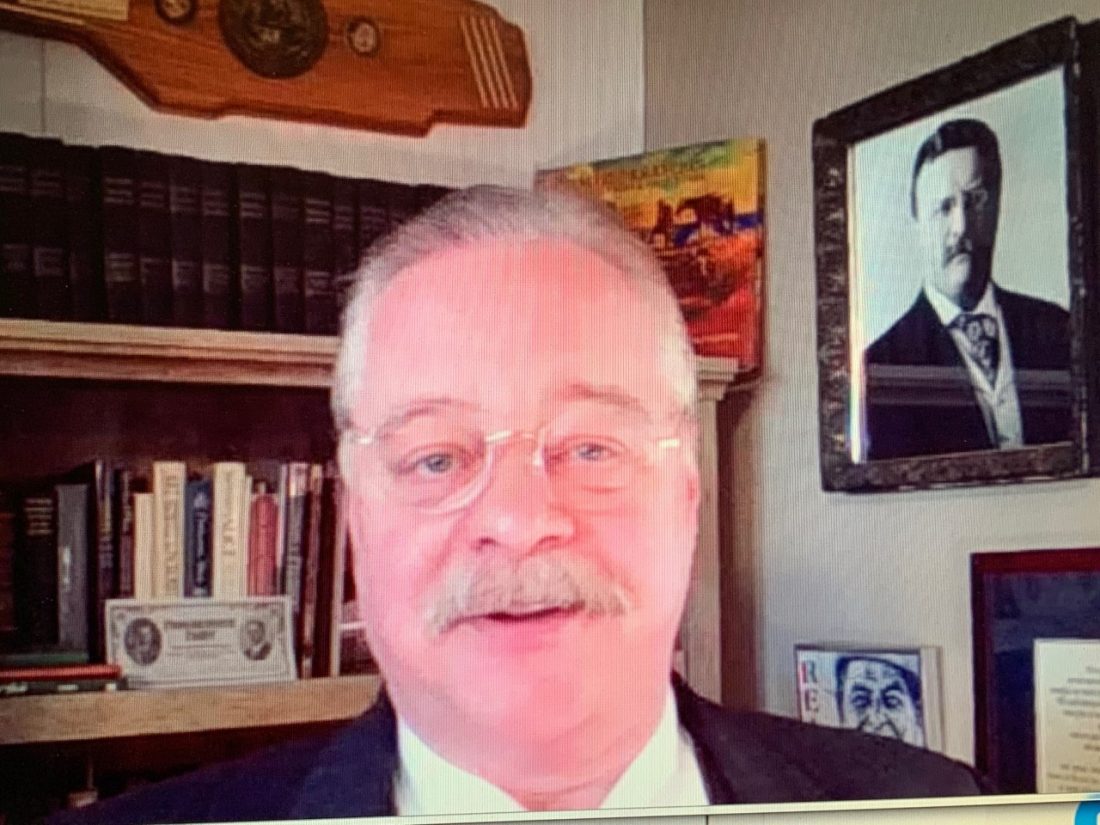 MINOT, N.D.– It was a lesson in history when Teddy Roosevelt portrayed by Joe Wiegand of Medora, spoke to members of the Minot Area Chamber Economic Development Corporation's Military Affairs Committee.
Roosevelt/Wiegand was the guest speaker for the March virtual meeting of the Military Affairs Committee.
Wiegand, a representative of the Theodore Roosevelt Medora Foundation, takes on the living history role of the 26th president of the United States. Before becoming president, Roosevelt had a ranch in the North Dakota Badlands in the Medora area in the late 1800s.
Roosevelt/Wiegand during the virtual presentation saluted all who support the United States Armed Forces, "most especially the Air Force personnel and the members of other service branches temporarily assigned at Minot Air Force Base, their families and dependents."
"I am most delighted to be coming to you and addressing the good people of Minot," said Roosevelt/Wiegand using the Zoom platform for his presentation.