North Dakota doctors discuss COVID-19 vaccinations, UMDHU continues walk-in vaccination clinic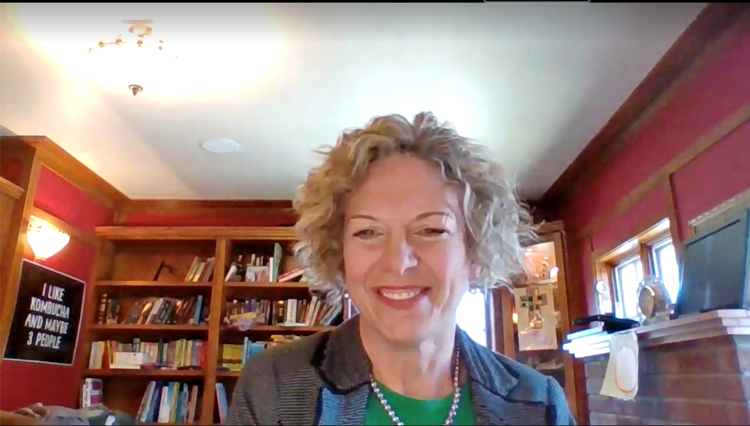 MINOT, N.D. – Nationwide, Walmart and Sam's Club have announced walk-in COVID-19 vaccinations, but that's not the case at Williston's Walmart, because it does not have a pharmacy. Meanwhile, other pharmacies in the area have told the Williston Herald they have not been receiving COVID-19 vaccinations lately.
Walk-in vaccination is available, however, through Upper Missouri District Health Unit.
"Our Thursday clinics have been walk-in along with appointments at the airport hangar for a couple weeks," UMDHU spokeswoman Daphne Clark told the Williston Herald. "Our offices in the outlying counties also are doing walk-in times along with their clinics."
The clinic on Thursday is 11 a.m. to 6 p.m., and all three vaccines will be available for either walk-ins or appointments.
North Dakota's Health Department lists 557,965 doses of COVID-19 administered so far, and it's put down $1 million toward an educational campaign to persuade people to get vaccinated.
Meanwhile, Friday afternoon, North Dakota's Field Doctor, Dr. Joan Connell, moderated a town hall with prominent North Dakota doctors across the state to answer questions about the COVID-19 vaccine.
Many posts on social media from those who are anti-vaccine have claimed "a lot" or "many" doctors don't support the vaccine. But that's not what these doctors said during the call that they see in the real world, where they live and work.
Dr. Marc Nielson, with Altru Health Systems in Grand Forks said all 39 doctors in the building where he works have chosen to vaccinate.
"There was actually a study done on this last December and January across the United States, and the number at that time was 82 percent of physicians recommended that their patients be vaccinated," Nielson told the Williston Herald during the call.
Likewise, Dr. Amy Oksa, with Sanford Health in Dickinson, said the percentage of doctors choosing to vaccinate there is very high.
"I know in the Sanford, Bismarck region, physicians are by far the highest takers of the vaccine, with well over 90 plus percent," she said. "I don't know if we're at 100 percent, but we're pretty darn close."
Stephanie Foughty, with Altru Health System in Devils Lake said a regional study she saw pegged the number of doctors supporting the COVID-19 vaccines at 90 percent.
"I would say here at Devil's Lake we are very close to 100 percent, if not 100 percent vaccinnated," she said.
The doctors all said the safety data coming with the vaccines so far shows the shots are safe for the general population. They also see very few instances where the risks of the shot outweigh the risks from a severe bout with COVID-19.
"The vaccines are still under emergency use authorization, but the studies that were done with these vaccines are larger than any other vaccine in the history of vaccines," Nielson said. "And the FDA has been very, very diligent about not releasing the vaccine until they're confident they are safe."
This includes ongoing studies for the vaccine's use in youths age 12 to 16, which the doctors said will be important to help stop the spread of COVID-19 variants that may prove deadlier or more transmissible as time goes by.
"The vaccine virtually eliminates severe illness," Nielson said. "There's still a chance of hospitalization and mild illness, or being asymptomatic and carrying the virus, but it reduces the risk significantly of that severe illness."
Connell, meanwhile cautioned that even those who believe they are unlikely to have a severe COVID-19 infection can still wind up experiencing long-term detrimental health effects.
"I'm seeing a couple of long haulers — and I'm seeing that primarily in very competitive athletes — who can't get back to where they were from their infections that they experienced in the fall," she said. "To me, that's really scary."
In the literature, she's also seen cases where someone who had a mild, asymptomatic case later had chest x-rays or CT scans for something unrelated and discovered big, adverse changes in those scans, caused by what they had supposed at the time was only a mild infection.
Foughty, meanwhile, said the large amounts of misinformation circulating about the disease and the COVID-19 vaccine is concerning, and is putting more people at risk.
"My hope is that science prevails and that some of the misinformation that is out there is overwritten by science, and ultimately that parents, (will) want to see their kids get back to normal and want to see our lives go back to as close to normal as we can," she said.
The doctors also said those who already had COVID-19 should still get the shot. For one, no one is certain how long natural immunity will last. Getting the shot will extend natural immunity even longer and strengthen it, further reducing the chance of passing COVID to someone who is vulnerable to serious illness.
Some doctors have also reported anecdotally that the shots are helping to clear up symptoms for long haulers, though the mechanism is not yet understood. The stories have been widely reported in a variety of media, including this one at WebMD.com, tinyurl.com/8smt6bp3.
Herd immunity may be hard to reach in North Dakota, the doctors acknowledged, given the current situation where a significant portion of the population identifies as vaccine hesitant. But all of the doctors expressed hope that in one-on-one interactions with their own patients, at least, they can help clear up misunderstandings and get more people to become vaccinated.
"I think that if we could get 70 percent of our population that actually got vaccinated, we could achieve herd immunity," Nielson said. "That's a big if, and that's where it turns to hope. I hope that 70 percent of our population chooses to vaccinate. And if they don't, I think the potential of COVID being a more long-term virus is very real."