North Dakota coronavirus news, May 10: North Dakota gets more FEMA pandemic aid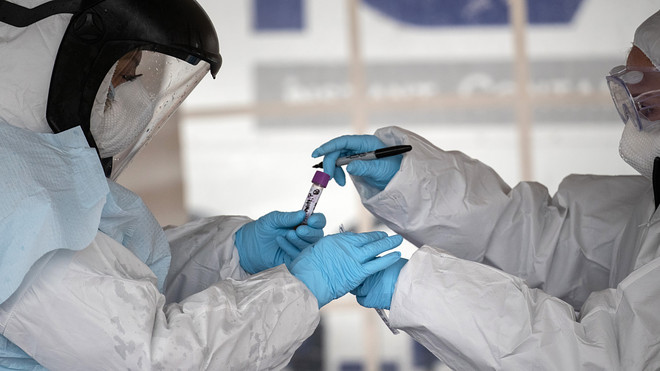 BISMARCK, N.D. – The latest North Dakota coronavirus news: federal aid, insurance, tests and shots.
FEMA aid
The Federal Emergency Management Agency recently announced that it has provided $8.9 million in additional aid for the COVID-19 response in North Dakota.
The assistance was made available under a major disaster declaration issued a year ago. FEMA has now provided a total of $97.1 million for the North Dakota pandemic response to date.
The latest $8.9 million will go toward the cost of expanding the state Health Department's COVID-19 lab services.
Blue Cross benefits
North Dakota's largest health insurer is now offering a special enrollment period through Aug. 15.
The ending date had been May 15, but President Joe Biden recently extended an order providing Americans more time to sign up for health care coverage during the coronavirus pandemic.
Coverage options will have plan start dates through Sept. 1. The special enrollment period will offer individual health plans found both on and off the marketplace exchange.
"Now, more than ever, we believe North Dakotans need to approach health from a holistic vantage point," Blues President and CEO Dan Conrad said. "In addition to comprehensive health care coverage, we ensure other components, such as mental health and financial well-being, are cared for, too."
For more information, go to www.bcbsnd.com/shop.
Testing and vaccines
A comprehensive list of free COVID-19 testing offered by local public health units in North Dakota can be found at health.nd.gov/covidtesting.
In Bismarck, PCR and rapid antigen tests are administered Tuesday through Thursday from 11 a.m. to 6 p.m., and Sunday, Monday and Friday from 7 a.m. to 2 p.m., at the strip mall at 2805 Morrison Ave., Suite A.
North Dakotans can go to vaccinefinder.org or call 866-207-2880 to see where COVID-19 vaccine is available near them.
Both Bismarck-Burleigh Public Health and Custer Health in Mandan are hosting vaccination clinics and are offering vaccine to the general public.