Minot softball sweeps Williston at home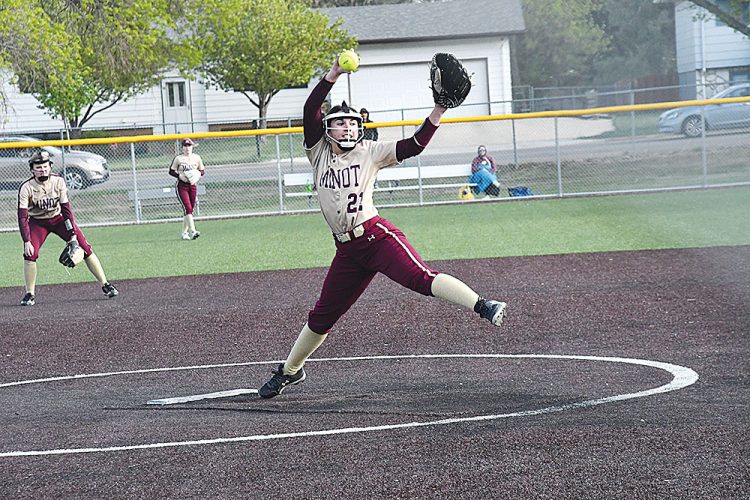 MINOT, N.D. – In their last action of the regular season on Thursday, the Minot Majettes (16-10) scored a pair of wins over the Williston Coyotes at the South Hill Softball Complex. In the process, Minot completes the season in fifth place in the WDA West Region standings.
The first contest resulted in an 8-5 win for the Magi. Trailing 2-1 after two and a half innings, the Magicians rallied for four runs on five hits in the bottom of the third to take a 5-2 lead. As it turned out, Minot would not trail for the rest of the day.
The Magi added another run in the fifth and two more in the sixth to take a commanding 8-3 lead en route to the victory. On the mound, Paige Ackerman tossed all seven innings as she earned the complete game win for the Majettes.
The second game of the doubleheader saw the Minot offense explode for 10 runs on seven hits including a two-run home run by Cierra Erickson in the opening inning. After that offensive barrage, Minot added 14 more runs over the course of the next four innings to close out the game. Sophomore pitcher Kirsten Galloway picked up the win for the Magi.
Up next for the Majettes, they plan to begin regional competition on Thursday, May 27.