Minot boys beat Legacy at home 86-82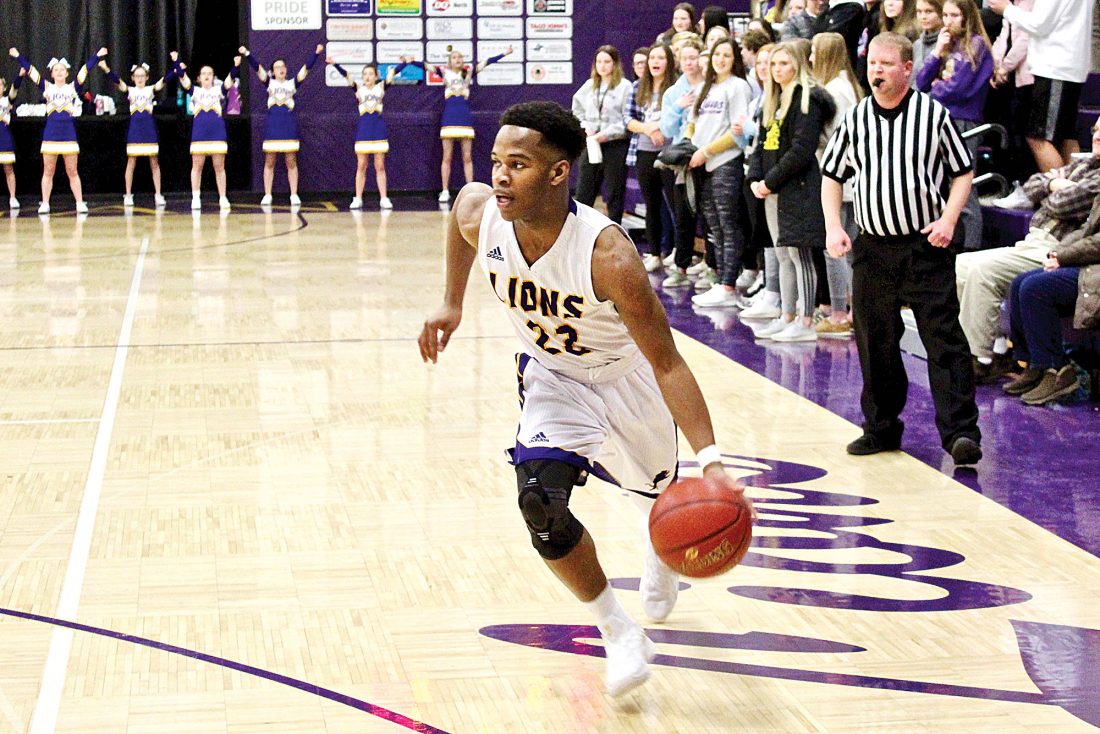 MINOT, N.D. – The Minot High School boys basketball team held their home opener against Bismarck Legacy on Friday evening.
It was a closely contested battle at the outset. Minot eventually seized control on the strength of an aggressive trapping defense which created problems for Legacy ball handlers, and led to offensive opportunities in transition.
With little over eight minutes to go before the half, MHS opened up a 27-17 lead, its biggest advantage of the period. From that point, Legacy battled back to tie the game at 33-33 with just over two minutes left. The Magi answered right back with an 8-0 run which began with a baseline three-pointer from senior guard Teagan Kinchen. At intermission, Minot found themselves ahead 41-35.
The Magicians outlasted Legacy in the second half to win the game by a final score of 86-82. As for the Minot girls varsity squad, they were defeated on the road by Legacy, 91-73. Full statistics from both games will be available in the Monday edition of The Minot Daily News.
In other local boys basketball news on Friday, St. John defeated Towner at home 56-42. Michael Dunn of St. John led all scorers with 29 points, and Jeton Darisien added 15 points in the win. Meanwhile, Rugby also defended its home court with a 69-61 triumph over Drake-Anamoose.
Trey Welstad of Rugby notched a team-high 19 points, and added a pair of rebounds to go with an assist. Isaiah Bundy-Smith (13), Warren Walker (13) and Tim Mueller (10) all reached double figure scoring totals in the victory. For Drake-Anamoose, Hunter Fletschock led all scorers with 23, and Josh Marquart registered a double-double with 10 points and 12 rebounds in defeat. Payton Martin chipped in with 17 points, five boards and a pair of steals for Drake.
Elsewhere, Velva defeated Kenmare at home 66-48. Hunter Suckut led all scorers with 21 for Velva, and teammates Kaden Chadwick and Gage Florence added 13 and 12 respectively. Lucas Holter scored a team-high 14 for the Kenmare Honkers. South Prairie also beat Glenburn 65-39 as Micah Bagwell notched a game-high 16 points for the Royals. Lance Pitner accounted for 15 points, and Lane Pitner added 10 in a winning effort. Glenburn's Jaylyn Derr paced his club with 13, and Devin Heinze had 10 points in defeat.