Midgets win inaugural playoff contest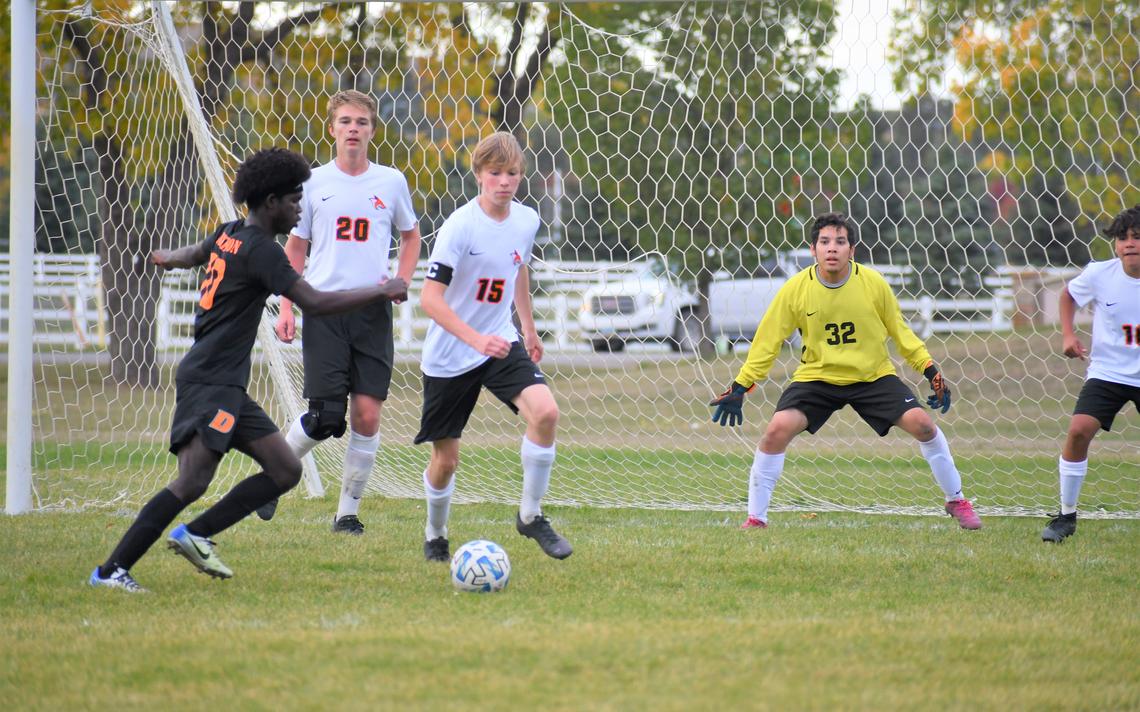 MINOT, N.D. – In their first ever playoff soccer game, the Dickinson Midgets proved that they should be there.
This season is the team's debut in varsity soccer, and they are one win away from qualifying for the state tournament after beating Williston at home, 6-1, on Tuesday afternoon.
Beating Minot will be their next task on Saturday, and a win would be monumental for the first year program.
"It feels great being such a historical match" Dickinson head coach Jeremy Schmitt said. "It was impressive and we hope to carry this momentum into our next game versus Minot. I think the kids know and understand how important this is to them, myself, the city and our school. It is big and they are excited to move on."
The Midgets (6-9) scored early and often against the Coyotes (0-15) with their first goal coming with 23 minutes left in the first half by junior Jack Homiston.
Senior Joseph Garcia looked to put the Midgets up 2-0 a few minutes later on a free kick, but the goal didn't count.
He made up for it though with just under 20 minutes left in the half when he knocked home an acrobatic bicycle kick making the score 2-0.
After a ball slipped through sophomore goalie Jace Hughes hands making the score, 2-1, the Midgets netted two goals in less than a minute near the end of the half to put the match out of hand with a score of 4-1 at the half.
Two insurance goals in the second half added to the total, and now the Midgets turn their focus to the Magicians with hopes of making history.
"We know what it is going to take. It is going to need to be 80 minutes of no mistakes. We have the ability to do that, and the kids have to show up on Saturday ready to work and prove that to everyone else. They have proved that to me, now we need to go 80 minutes with no mistakes."