Longtime Minot city assessor retires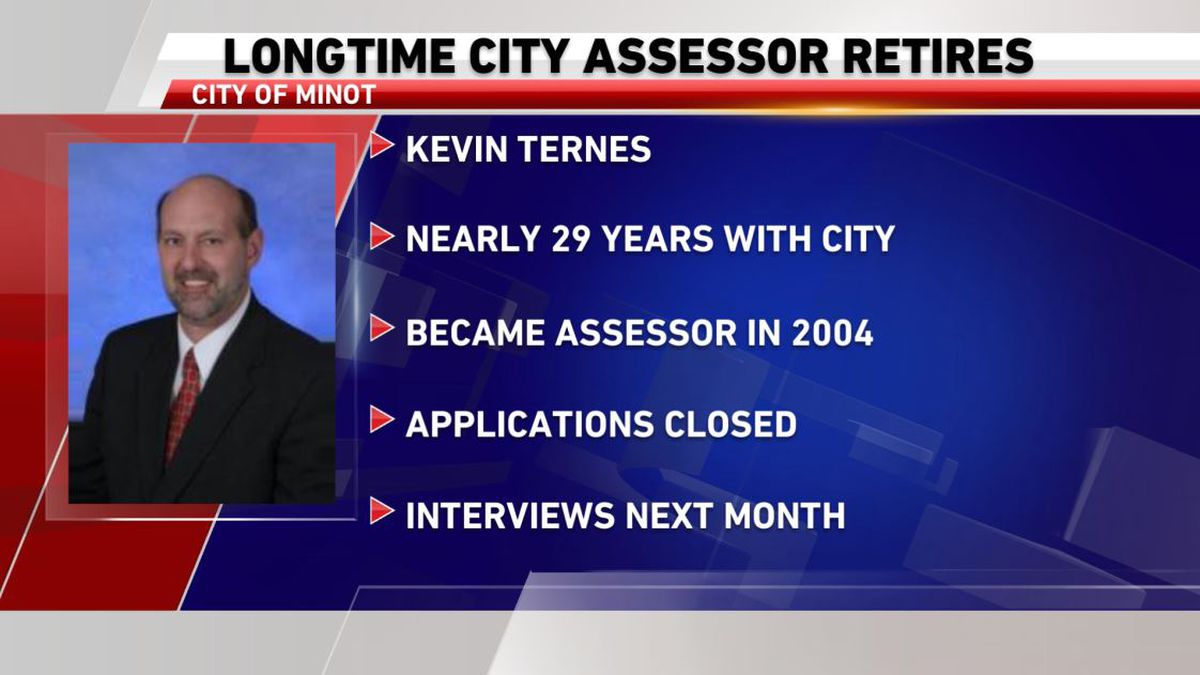 MINOT, N.D. – Kevin Ternes, the city of Minot's longtime assessor, is retiring.
Ternes has worked with the city for just shy of 29 years.
He became a senior appraiser in 1996, and moved up to assistant assessor in 1999.
He took over as city assessor in 2004.
His last day is Friday.
The job application process is now closed, but the city considered candidates both internally and externally, as required by law.
Candidates who are being considered will go through multiple interview panels that include city leadership.
A spokesperson for the city says they hope to have a replacement selected by the end of March.