How Minot became the COVID-19 capital of North Dakota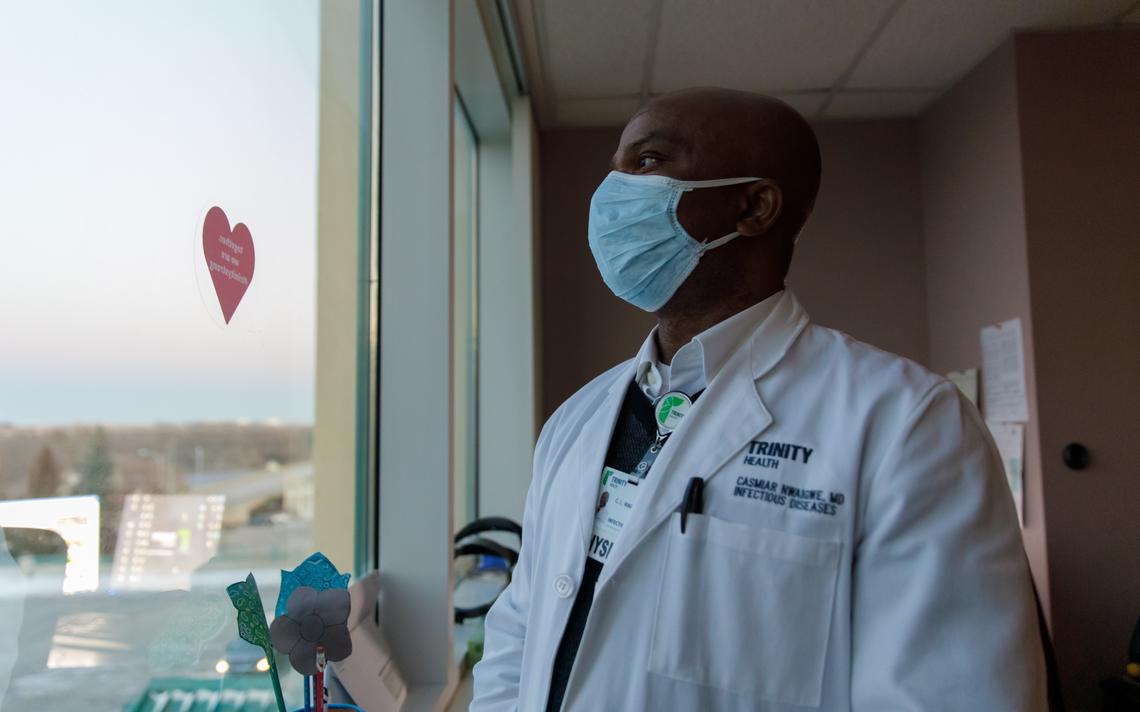 MINOT, N.D. — From his desk at Trinity Health in Minot, Dr. Casmiar Nwaigwe sat at the center of one of the worst COVID-19 outbreaks in the world.
Like most North Dakota cities, Minot passed through the spring and summer of the pandemic largely unconcerned about the virus that was tearing through distant and more densely populated regions of the country.
Still, Nwaigwe, an infectious disease specialist, worried from the time of the state's first positive case of COVID-19, registered outside Minot in March, that his city in north-central North Dakota could be in for a long road.
For weeks, Nwaigwe urged his neighbors and patients to take the virus seriously, emerging as a leading medical critic of North Dakota's slow-footed response. In the last month, the doctor's warnings have become reality. Since Oct. 1, Minot's surrounding Ward County has ballooned from 174 active virus cases to a peak of nearly 1,400 last week. Before the start of October, the county had reported just 11 virus deaths. Since then, 94 more people have died.
This recent viral surge has put Ward County at the head of North Dakota's outbreak. Of the state's seven most populous counties, Ward has the densest concentration of active virus cases, at 163 for every 10,000 residents. Minot has become a paragon of North Dakota's pandemic crisis: a nightmare nexus of virus skepticism, underestimated rural spread, delayed action and an overburdened hospital system.