Bomb squad called in after search warrant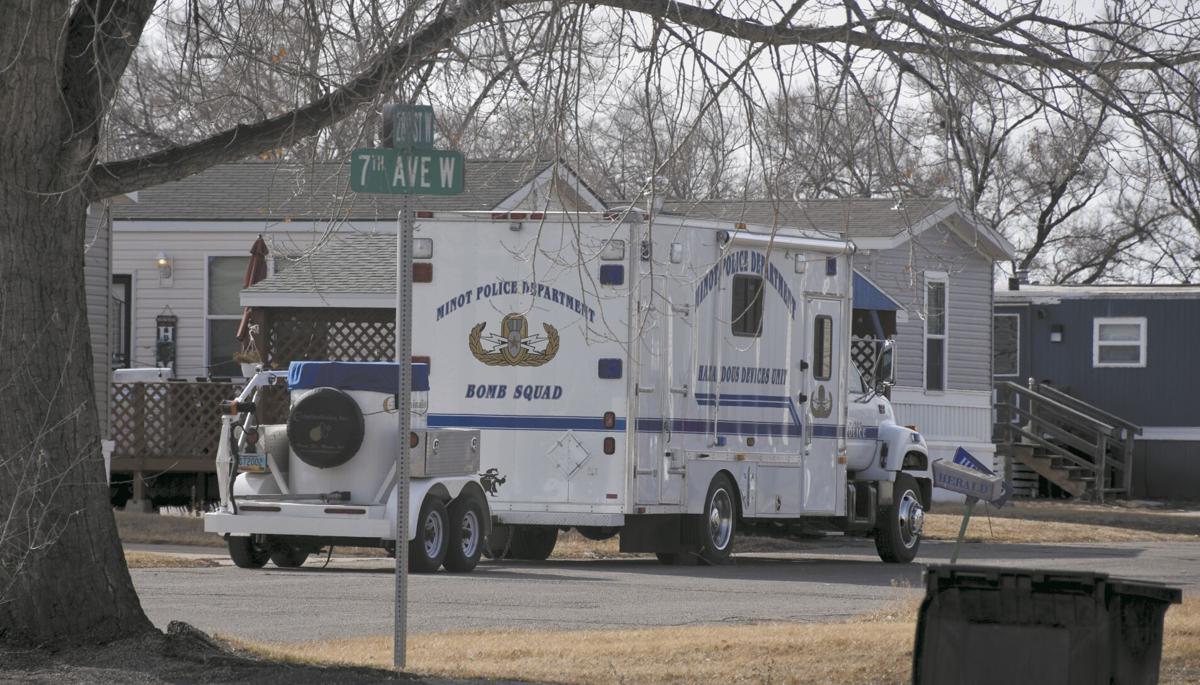 MINOT, N.D. – The Minot bomb squad was called to Williston on Wednesday, March 10, after police found suspicious items while serving a search warrant.
Ambulance and fire service were on standby near New Hope Church as police blocked off portions of the street as they investigated the residence.
Police were serving the warrant around 9:45 a.m. Wednesday at a residence in the 700 block of 28th Street West when they found suspicious items, according to a news release from the Williston police.
"The Williston Police Department has no reason to believe that there is an active danger to the community," Detective Zachary Schwartz wrote.
The scene was clear by about 4:30 p.m. Wednesday and police said a suspect was taken into custody.