Bismarck holds off Minot comeback for 8th straight state title appearance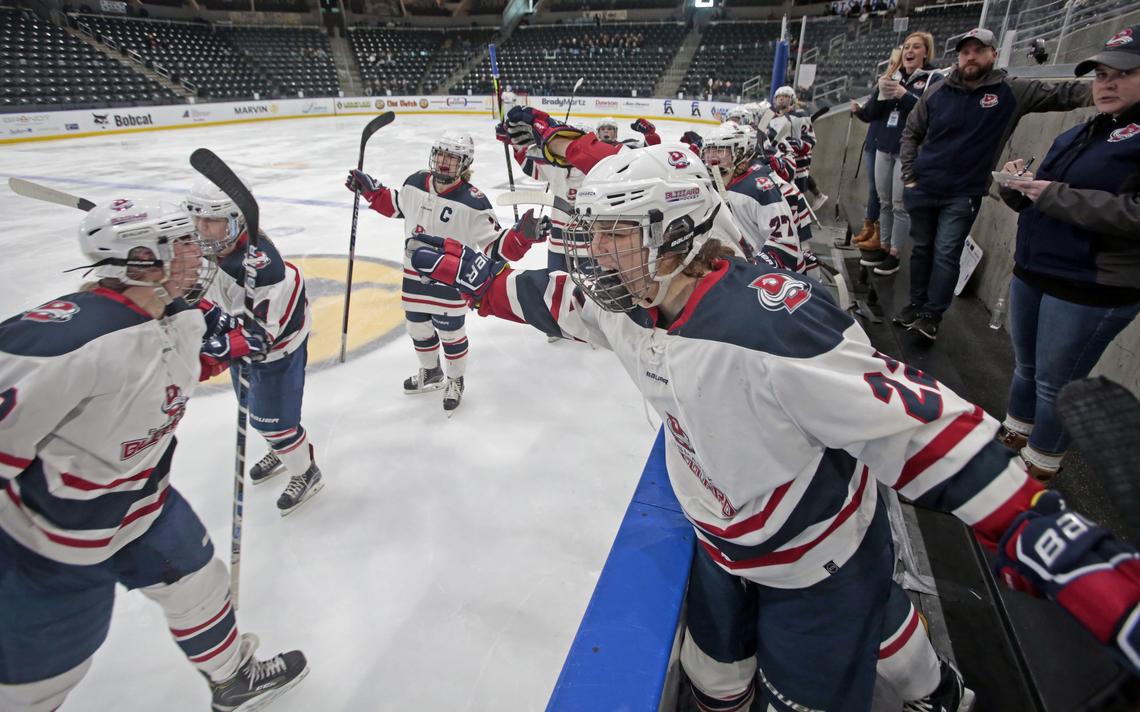 MINOT, N.D. –  Minot and Bismarck were equally hungry opponents entering the North Dakota girls state hockey semifinal Friday at Scheels Arena. That grit showed as the No. 2 seed Blizzard narrowly edged the No. 6 Majettes 4-3 to earn their eighth straight state title game appearance.
The Majettes weren't going to give up their first semifinal matchup since 2006 easily.
Down by three, the Majettes took advantage of a couple goalie pulls to pop in two goals in the game's final minutes and fuel hopes of a comeback in front of an excited crowd.
"Minot is a good hockey team, and they're playing their best hockey right now at this time," Bismarck head coach Tim Meyer said. "Strong goaltending, making it tough on opponents, and they had a 'never give up' attitude."
Abby Tallman scored the first of Minot's two goals with 3 minutes, 29 seconds to go. Two minutes later, Taylyn Cope got a shot off from the bottom of the left circle, with the puck barely finding its way past the goal line.
"When they had to review that second goal, it was a nice opportunity for us to get a timeout without using our own and calm the bench down,'" Meyer said.
Minot (12-10-2) struck first 25 seconds into the game as O'Malley Eslinger went top shelf to get past Bismarck goalie Karsyn Hellman. The Blizzard responded less than two minutes later on a Jayda Krikorian power-play goal.