Trinity Health offers COVID-19 vaccines to everyone 16 and older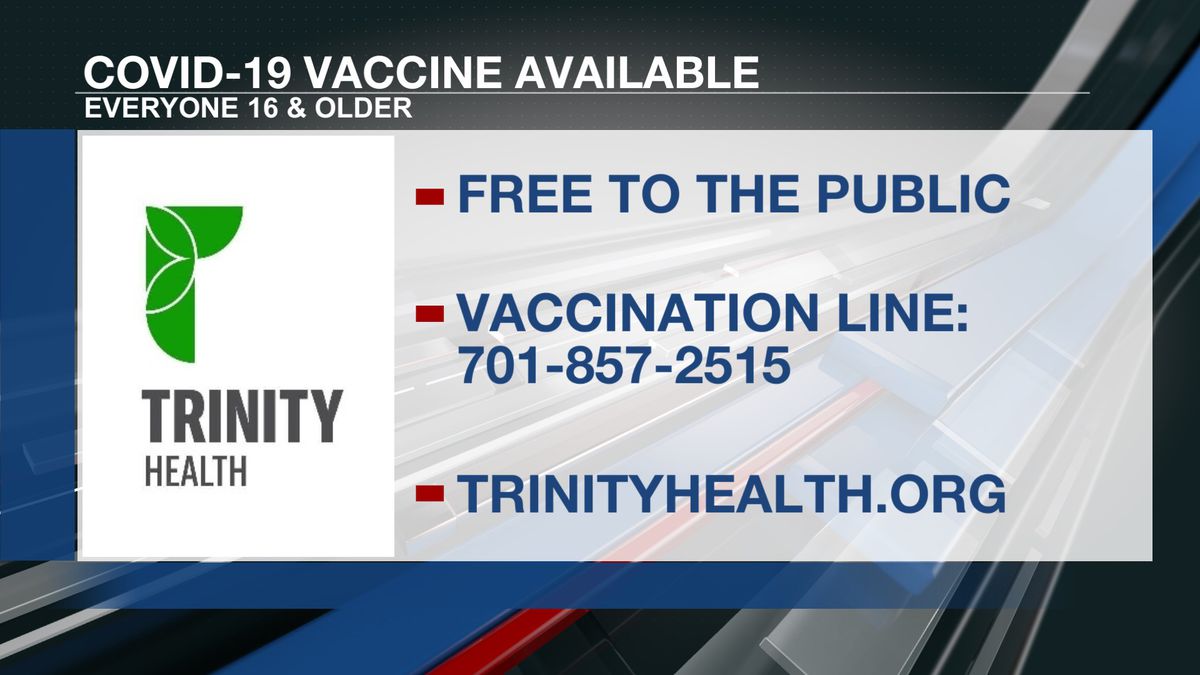 MINOT, N.D. – Trinity Health has opened COVID-19 vaccination appointments to everyone age 16 and older.
They say it's free. All you need to do is call your arear Trinity Community Clinic, or, in the Minot area – 857-2515 – to schedule an appointment.