The Minot Police Department honored two local residents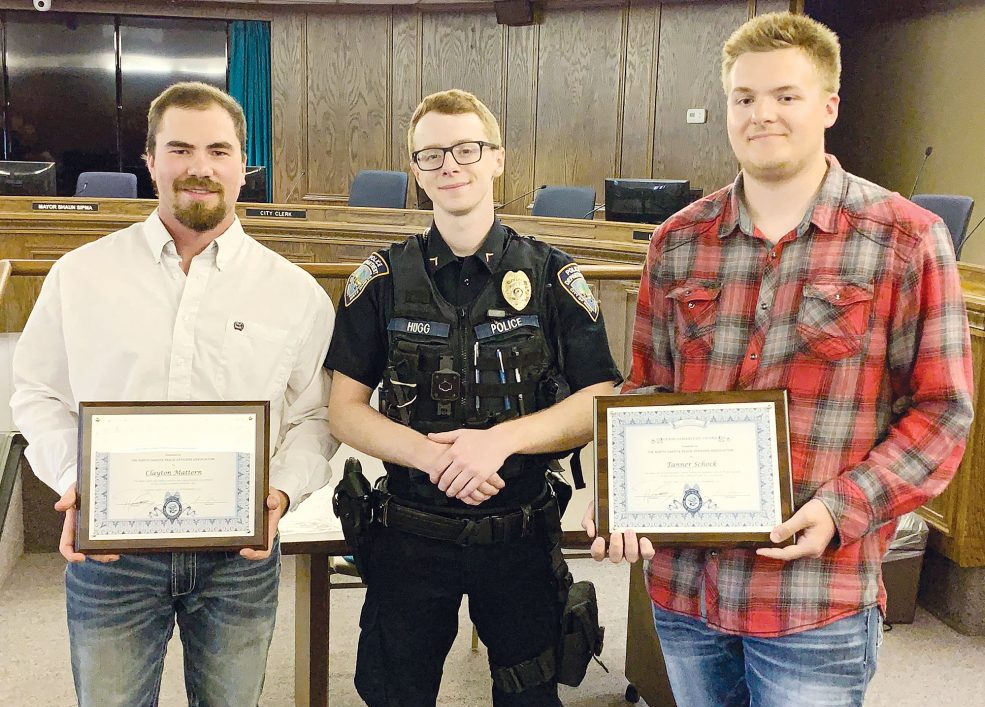 Minot, N.D. – According to the statement, the department honored the people who helped save a man's life after he was stabbed.
Clayton Mattern and Tanner Schock were at a party when a fight broke out and the man was severely injured.
Both say they didn't know the victim before that evening, but that didn't stop Tanner from rushing him to the Trinity E.R.
On the way there Clayton used his own shirt to stop the man's bleeding which Minot PD said helped save his life.
Mattern received the Life Saving Award and Tanner Schock received the Good Samaritan award for their actions.