Secret service arrested dozens of extremists at U.S. Capitol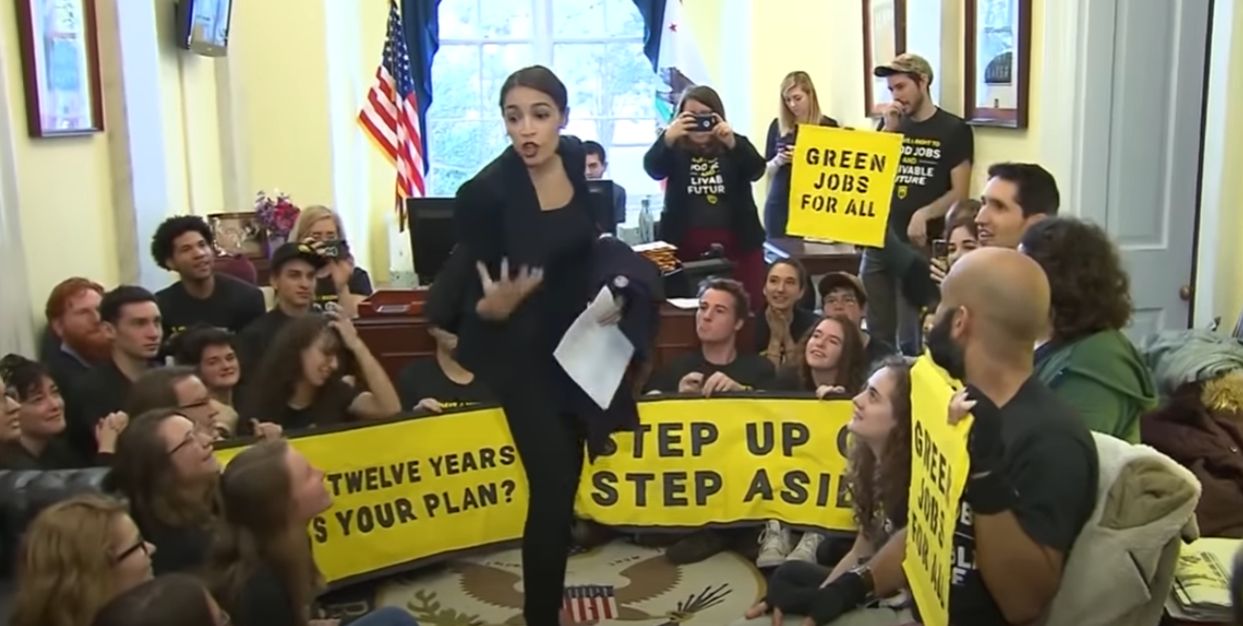 The U.S. Capitol was the site of a gathering of hundreds of extremists earlier this week. Protesters held aloft picket signs blaring 'No Compromise!' Blockades were erected at entrances. Secret Service agents made dozens of arrests. The media completely ignored it.
All extremists may be equal, but some extremists are more equal than others. These were climate extremists demanding that President Biden take authoritarian action to keep the climate from changing. Therefore, just as with Black Lives Matter torching cities and looting communities, and Antifa violently attacking civilians, they can be 'safely' ignored.
The radical activists were led once again by Rep. Alexandria Ocasio Cortez, who had been the inciter of an 'insurrection' before. In 2018, the notorious AOC had actually staged a sit-in at Nancy Pelosi's office. That it was Ocasio-Cortez who led the takeover of Pelosi's office, only to later become of the biggest drama queens over Jan. 6, is rife with irony.
It had been the same Sunrise Movement group that had demonstrated at the White House on Thursday. "Joining the protests was New York Democratic Congressmember Alexandria Ocasio-Cortez, who said there was no time to waste in preventing climate catastrophe," Democracy Now! reported.
"What a lot of folks here in D.C. don't understand is that while this may be the hottest summer of their lives, it's going to be one of the coolest summers of our lives. And so what that means is that they brought this heat on us, so we bring the heat on them," Rep. Alexandria Ocasio-Cortez was quoted as saying.
This extremist Sunrise Movement group has nonetheless been busted role-playing riots to intimidate politicians such as Senator Lindsey Graham, for example, rehearsing to kick down doors at his house. Internal documents attributed to the group's possession show well-orchestrated plans to 'shut down federal buildings.'
"The videos and documents discuss a well-coordinated plan to shut down federal buildings (including the White House), public transportation portals, and disrupt Congress when it returns post-election," Expose Sunrise notes. "Sunrise is an umbrella movement comprised of 400 'hubs' and hundreds of affinity groups including 350.0rg and Extinction Rebellion."
Among the trove of documents in these climate extremist groups' possession: A Simple Sabotage Field Manual, an Introduction to Extinction Rebellion, a guide on how to avoid FBI informants, a 'Stopping the Coup' guide, an Election Action guide, and a supporting BLM guide that makes it clear how these extremist groups view police.