Pusch Ridge standout Evan Lovett commits to Minot State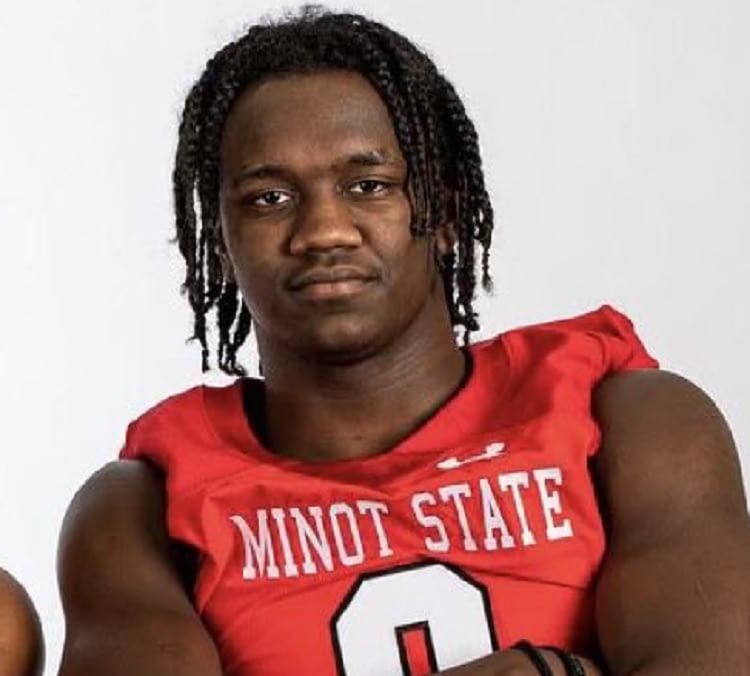 N.D. – Pusch Ridge's four-year starting varsity football player Evan Lovett, son of former Arizona receiver Lamar Lovett, has announced his commitment to join the Minot (N.D.) State football program.
Minot State is an NCAA Division II program that also included 13 players on its roster from Arizona this season including former Salpointe defensive back Charlie Raetzman and former Sabino defensive end Jayson Petty. Raetzman and Petty are freshmen.
Evan Lovett had one of the best seasons in Arizona this fall, becoming an Ed Doherty Award nominee, with his 1,401 yards rushing on 117 carries in only 10 games because of a schedule limited by COVID-19. He rushed for 17 touchdowns.
"The reason I decided on Minot was from the second I stepped on the campus I felt at home," Lovett said. "I began talking to one of the coaches in the midst of (COVID-19) quarantine, and they only offer when they meet you in person. That's what ties into the family aspect I'm looking for, like the one I have here in Tucson.
"COVID didn't allow many people to go on visits, but their visit sealed the deal, not just athletically but academically also, allowing me to pursue the career path I desire. I'm truly grateful and I have to give God all the glory."
In his career, Lovett rushed for 3,411 yards on 367 carries, an average of 9.3 yards per rush. He finished with 40 rushing touchdowns and 51 touchdowns overall.
Lovett was also a credible punter averaging 36 yards per punt this season and 36.5 yards in his career.
Defensively in his career, Lovett, a defensive back who defended the slot, tallied 103 tackles with 13 for loss.