Parking change along 10th Street NE in Minot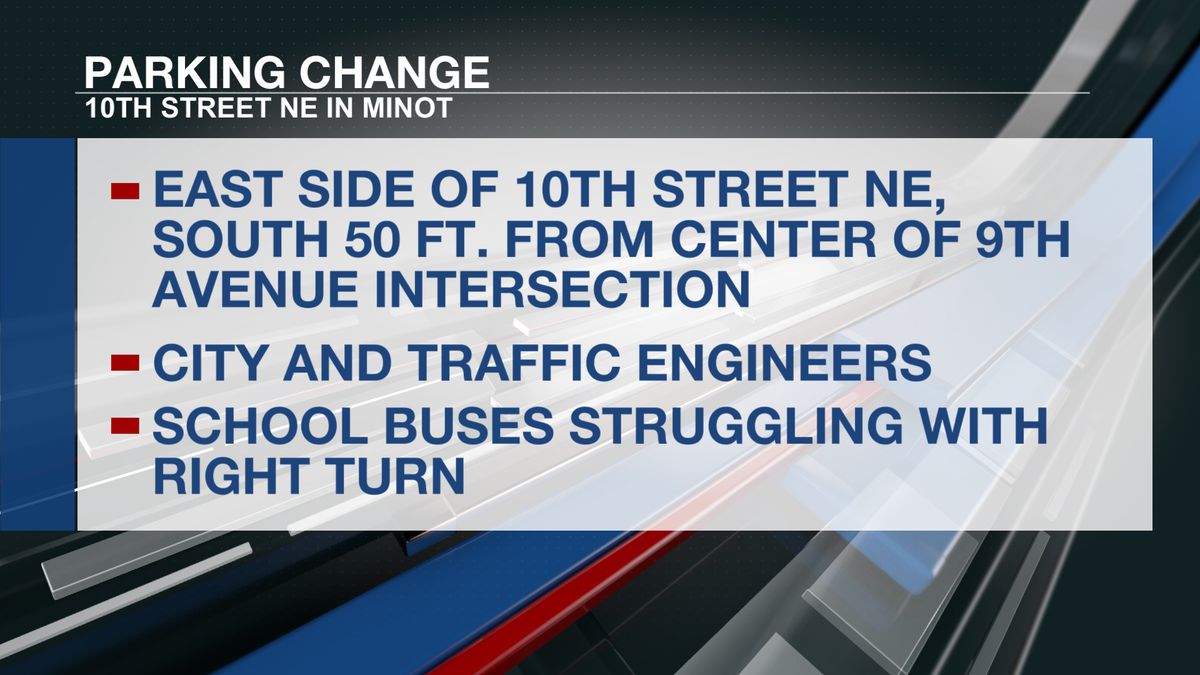 MINOT, N.D. – If you drive through the northeast part of Minot on a regular basis, there's a slight change in parking laws you should know about.
The Minot City Council approved a motion Monday night to prohibit parking on the east side of 10th Street NE, south 50-feet from the center of the 9th Avenue NE intersection.
City and traffic engineers recommended the change after learning that school buses were having a tough time navigating an eastbound 9th Avenue NE right turn movement to head southbound on 10th Street NE.
"It is the Engineering Department's, as well as Minot Public Schools Transportation Services', feeling that if a short no-parking zone was created on the east side of 10th Street NE immediately south of 9th Avenue NE, that school buses, along with city maintenance and emergency services vehicles, would be better able to navigate this intersection," read Mayor Shaun Sipma.