North Dakota's Daily Vaccination Dose Count Has Slowed to a Trickle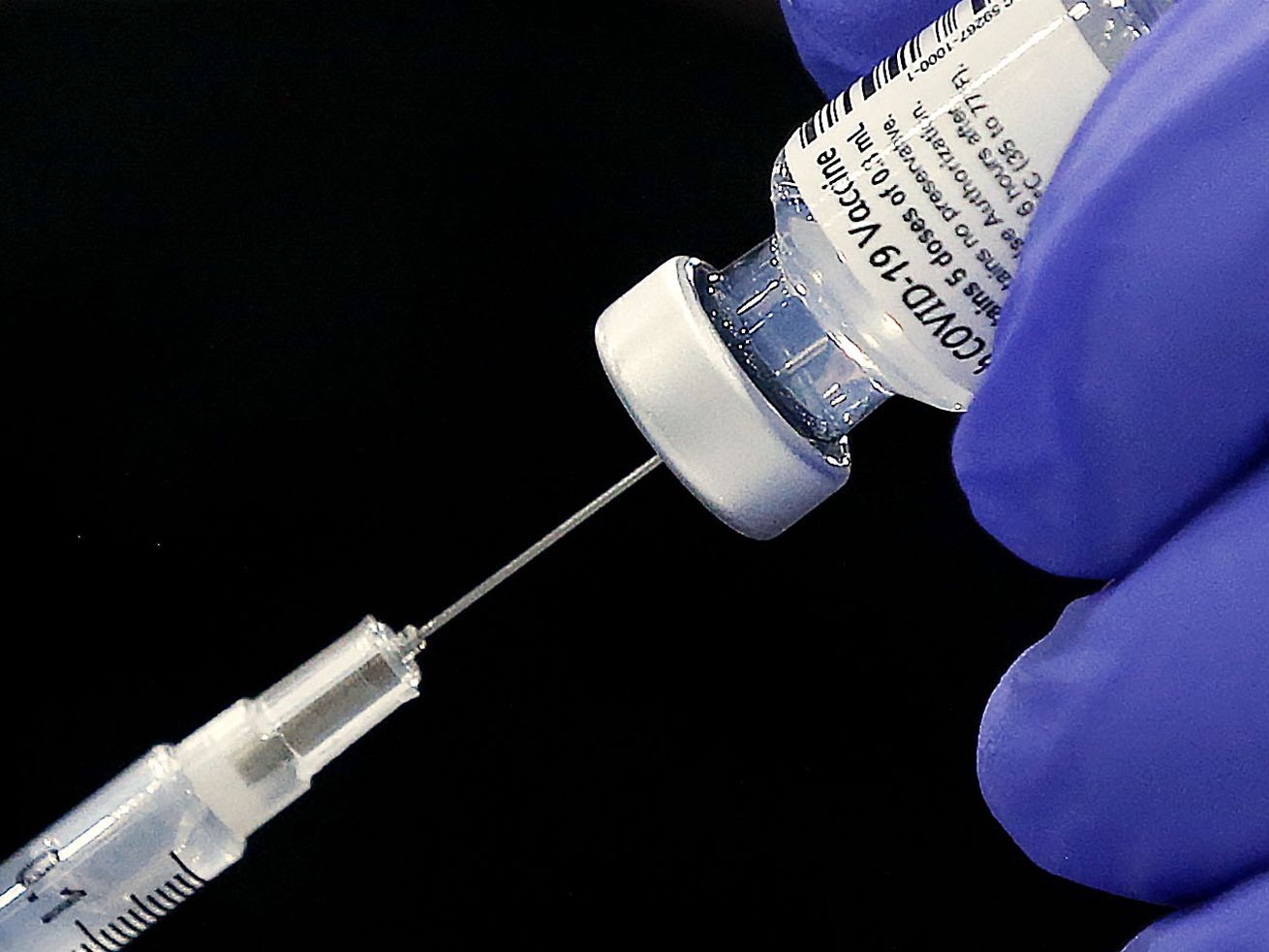 MINOT, N.D. — We've all read the headlines about vaccine hesitancy in North Dakota, but how bad is it?
It's bad.
Like, really bad.
The pace of administered vaccines has slowed to a trickle. According to the state Department of Health's vaccine data dashboard, so far in May, the average number of vaccine doses delivered has been 393 per day.
In April that average was 3,980.
In March it was 6,013.
The one-dose coverage rate — the percentage of the population which has had at least one shot of vaccine — had been stalled at just short of 50% for weeks now. It currently stands at 46.7%, which is actually down slightly from last week's measure. According to a report in the Bismarck Tribune, the decline is due to a minor calculation error that has been corrected, but that the correction caused a decline in the coverage rate is a testament to just how quickly the rate of doses delivered has slowed.
Again, we've known for a while now that North Dakota has a high level of vaccine hesitancy. A pulse survey from the U.S. Census in March showed North Dakota with one of the highest rates of statewide hesitancy in the nation, but even that data only indicated the hesitancy level topping out at around 33% of the population.
The Department of Health data indicates that things may actually be worse than that, because, again, the one-dose coverage rate is stalling out short of 50%.
It's not like vaccines aren't freely available. Everyone 16 years of age and older can make an appointment in our state and get a shot. Heck, Gov. Doug Burgum announced recently that North Dakota is offering free vaccinations to Canadian truckers and teachers.
If North Dakota had a backlog of North Dakotans who wanted those doses, I don't think our state would be giving them away to our northern neighbors.
We can be glad that someone is using those doses, but we should be worried that it's not North Dakotans.
Widespread skepticism, and sometimes outright hostility, is even showing up in state politics, where politicians and politicos are seeking to ingratiate themselves with anti-vaccine views.
U.S. Sen. Kevin Cramer is refusing to say whether he's vaccinated or not, a stand he says is born out of respect for the medical privacy of individual Americans.
Talk radio host Scott Hennen recently wrote a column denouncing people for mentioning their vaccinations on social media.
The efficacy of the vaccine is beyond dispute, and you'd think it's political provenance would help win over right-leaning people in a state like North Dakota. The rapid development and deployment of the vaccine, despite claims to the contrary from President Joe Biden's administration, is one of the few success stories to come out of President Donald Trump's tempestuous tenure in office.
Yet the hesitancy and hostility persist.
Sadly, I suspect some political factions in our state are going to see this as a victory.