North Dakota Capitol will host murder trial due to pandemic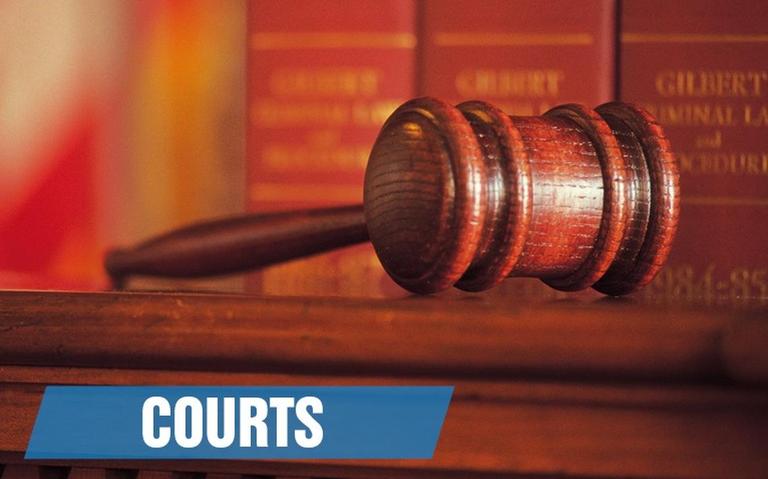 BISMARCK, N.D.— The North Dakota Capitol will serve as a courthouse for a high-profile murder trial next week due to the high number of people likely to attend and the need to maintain social distancing during the coronavirus pandemic.
Beginning Monday, May 17, the two co-defendants, their attorneys, prosecutors, court staff, jurors and witnesses will meet in the Capitol's House of Representatives chamber for the trial of Nikki Entzel and Earl Howard, expected to last 10 days.
Each defendant faces charges of conspiracy to commit murder, conspiracy to commit arson and conspiracy to tamper with physical evidence in the death of Chad Entzel, Nikki Entzel's husband. Howard is also charged with arson and was initially charged with murder, but that offense was dropped last week.
In his reasoning for moving the trial, Burleigh County District Judge Douglas Bahr said an extra table for attorneys will be needed because the two defendants are being tried together in one trial, and there is no courtroom in the Burleigh County Courthouse large enough to maintain social distancing and include all necessary trial participants.
"The COVID-19 pandemic has caused significant restrictions on courtroom capacity and has changed the way court proceedings are conducted to ensure safety of all participants," Bahr said in a court filing.
It's believed to be the first time the South Central Judicial District, which includes Burleigh, Emmons, Grant, Kidder, Morton and Sioux counties, has held a trial outside of a courthouse, said court administrator Donna Wunderlich.
Wunderlich said several locations were considered for the trial, but because of security and the number of access points into the House chamber, the court decided it would be the optimal place for the trial. Additional security will be present because there are more entries and exits in the chamber than a normal courtroom in the county courthouse, she said.
On Jan. 2, 2020, law enforcement was called to a structure fire at the Entzel home in rural Bismarck where Chad Entzel was found dead, according to court documents. An autopsy later determined that Chad Entzel died of gunshot wounds.
Charges against Howard and Nikki Entzel allege that the pair disabled the security cameras at the Entzel home, "intentionally" caused the death of Chad Entzel and started a fire to destroy the bedroom or the entire home where Chad Entzel's body was found.
Attendees of the trial in the House chamber must wear a mask, and the number of attendees from the public will be capped at 80 people. The public will sit in the second-floor gallery of the chamber. No bags, purses or cellphones will be allowed.