Minot downs Dickinson 90-80; improves to 3-0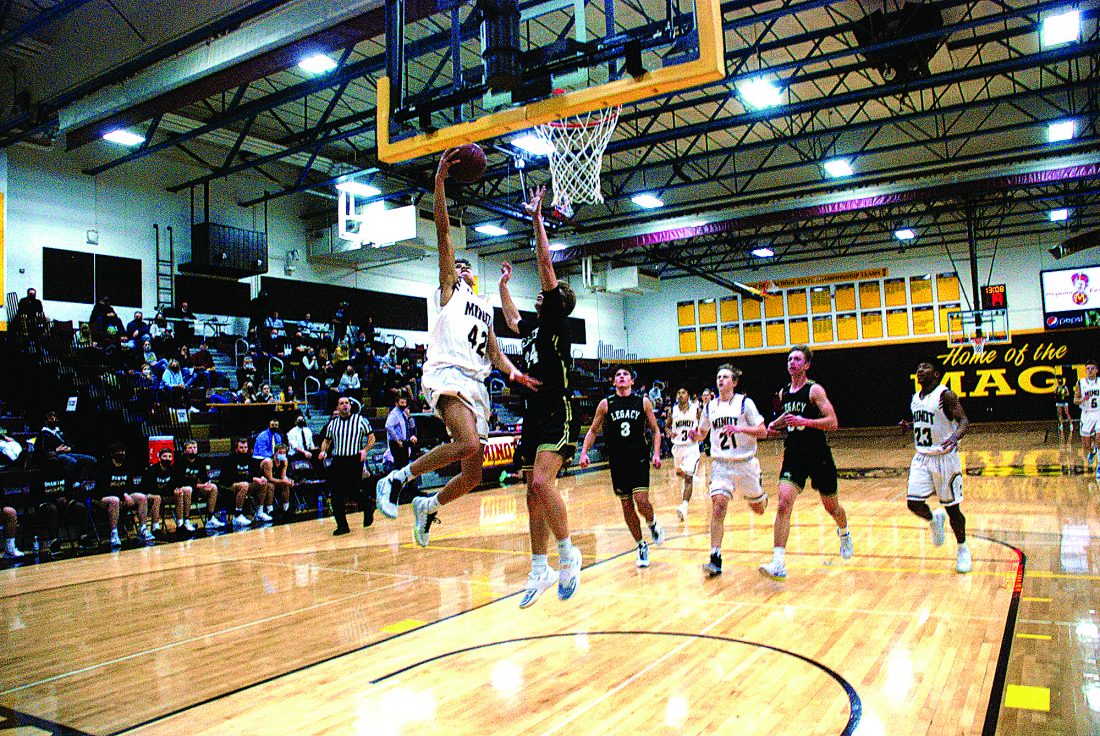 MINOT, N.D. – The Minot High School boys varsity team was in action on Saturday, and they were able to take care of business at home, defeating the Dickinson Midgets 90-80.
An individual scoring outburst ensued as Alex Dvorak of Dickinson and Deonte' Martinez led their respective teams throughout the ballgame. While Dvorak poured in a game-high 36 points on 14-of-28 from the field, Martinez posted 34 points on 11-of-14 shooting from the field. The Magicians guard was also a frequent visitor at the charity stripe, converting on 12-of-20 shots at the line. By intermission, Dickinson held a slight 45-41 edge on the scoreboard.
In the second period of play, it was ultimately Minot's ability to draw fouls and score points from the foul line which made the difference in the game. For the half, Minot went 18-of-25 at the line, good for a percentage of 72 percent. By contrast, Dickinson went just 7-of-12 from the foul line for a percentage of 58.3 percent.
Other standout performers from Minot in the win included Michael Ross who posted 18 points and eight rebounds. Eric Wentz also contributed with 13 points while grabbing seven rebounds for the Magi.
Afterwards, MHS head coach Dean Winczewski credited Dickinson for their hustle and grit which made for a hard fought contest throughout. "They outworked us the first half and we were able to withstand their effort," Winczewski told The Minot Daily News via email. "We have a tremendous first 11 minutes of the second half, and were able to stretch the lead to 15. We have to learn to play with a lead and deal with pressure, but to go 2-0 on the weekend is a huge step in the right direction."
Now 3-0 on the young season, Minot is scheduled to travel to Watford City for its next showdown with the Wolves on Tuesday. Watford City will head into the game with a record of 0-3.