Mac Daddy's dishing up gourmet mac and cheese in downtown Fargo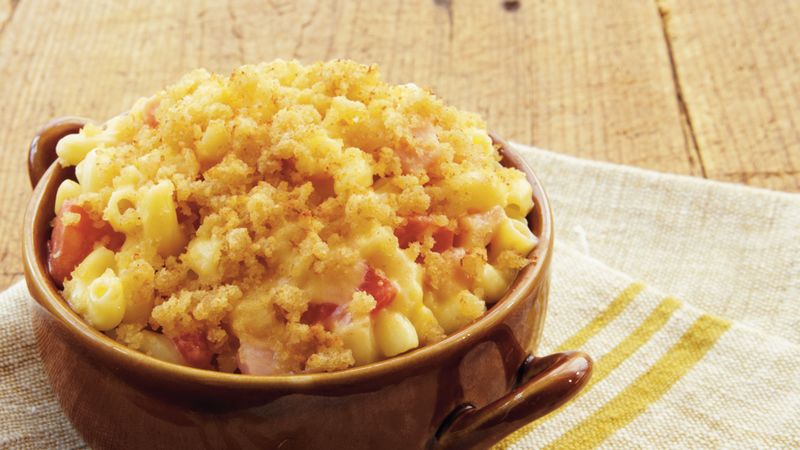 FARGO, N.D. — This isn't your ordinary Kraft macaroni and cheese.
A new food cart offering gourmet macaroni and cheese dishes is up and running in downtown Fargo and beyond, serving up twists on the comfort food staple.
Anthony Bachman is the man behind Mac Daddy's Gourmet Mac and Cheese, which opened in September of last year and is building its presence among the late-night bar crowd. Bachman is also involved with VIP Catering as well as Fargo Fillies, another food cart which has been in operation since 2017.
Fargo Fillies was launched in an effort to expand beyond existing, run-of-the-mill grub offerings. "I started Fargo Fillies in 2017 kind of because most of the food carts and late-night bar scene options were all hot dogs," Bachman said.
Noticing the popularity of mac and cheese hot dogs among bar patrons, Bachman decided to add to his late-night fleet, rolling out Mac Daddy's this past fall. Since opening, Bachman said diners have been happy to have a new spot to get their cheesy fix. "We've had a very popular response and a lot of people are excited about it," he said.
Mac Daddy's offers five signature bowls as well as a build-your-own option. Signature bowls include the frank and mac, which contains hot dogs and Flamin' Hot Cheetos, the spinach and artichoke mac, bacon cheeseburger mac and a Cajun mac, which has andouille sausage and Cajun aioli and has been a favorite among customers.
Bachman's personal favorite though is the oink and mac, which includes bacon, shredded pork belly and cottage bacon.
Prices for signature bowls range between $6 and $8 for a small bowl and $9 and $11 for a large bowl. Build-your-own bowls start at $4 for a small bowl and $7 for a large bowl.
Mac Daddy's is open from 11:30 p.m. to bar closing time on Fridays and Saturdays at the corner of Second Avenue North and Broadway, in front of the former King House Buffet. The cart also fulfills lunch hour mac and cheese cravings from 11 a.m. to 1 p.m. on some weekdays.
Mac Daddy's is also available for catering events during the day such as graduation parties, customer or employee appreciation events or weddings.
The COVID-19 pandemic proved to be an opportune time for Bachman to launch his second food cart. "The pandemic actually put me in a good position for the food carts," he said. "A lot of people feel a lot safer eating outside."
With Fargo's vaccine distribution picking up speed, Bachman is optimistic for the robust summer schedule he has planned. "We've got a lot of things booked," he said.
The schedule includes the Red River Valley Fair, dates at The Lights and The Yards on Sheyenne in West Fargo and office events, as well as potential spots at the Fargo and West Fargo street fairs.