Leaders checking the progress on Minot Flood Protection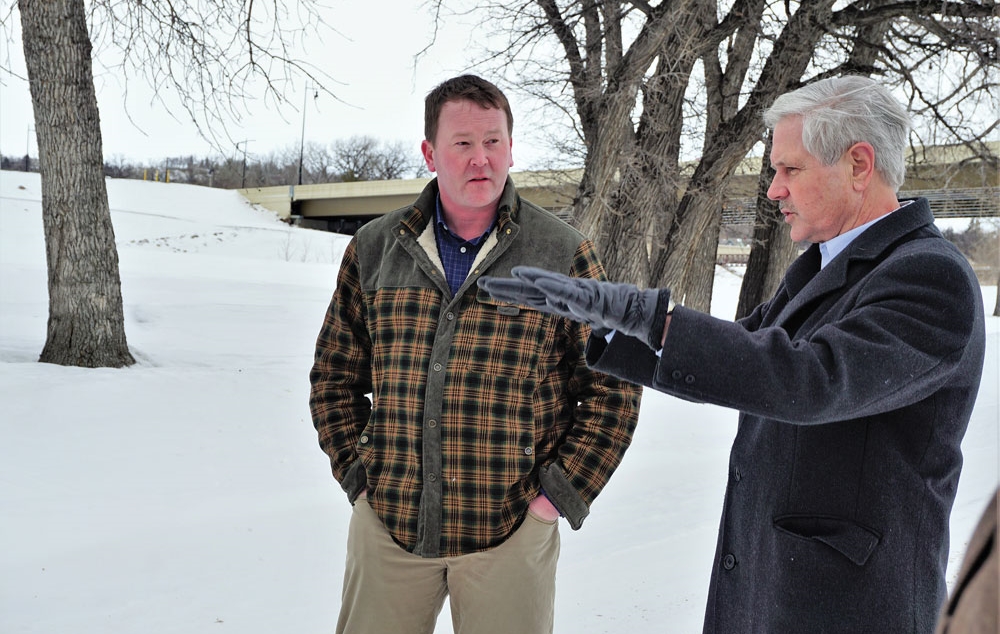 Minot, ND-  State and local leaders came to the Souris River in Minot to check the progress of the flood protection project.
The project is a long term goal for the residents that live here.
Senator John Hoeven together with local officials and members of the army corps of engineers walked around the areas that are in phase four of the project. The project was federally funded and reached Milestone One, as the Leaders say.
"Not only are we going to button up the north side of Minot and get them under control, and give them the flood control that is needed. But it will give us an opportunity to start looking forward and have funds available for the basin wide approach," said David Ashley, Souris River Joint Board.
Once the Milestone 1 is complete, 60% of the residents here will be protected from flooding.
This project was supported by the Federal Government by $750 million.
"The first five phases that comprise milestone one are now funded, authorized, good to go. Phases one through three are already done," said Sen. John Hoeven, N.D.-R.