Grand Forks County is about 50% of the way to herd immunity, but vaccine hesitancy could be a challenge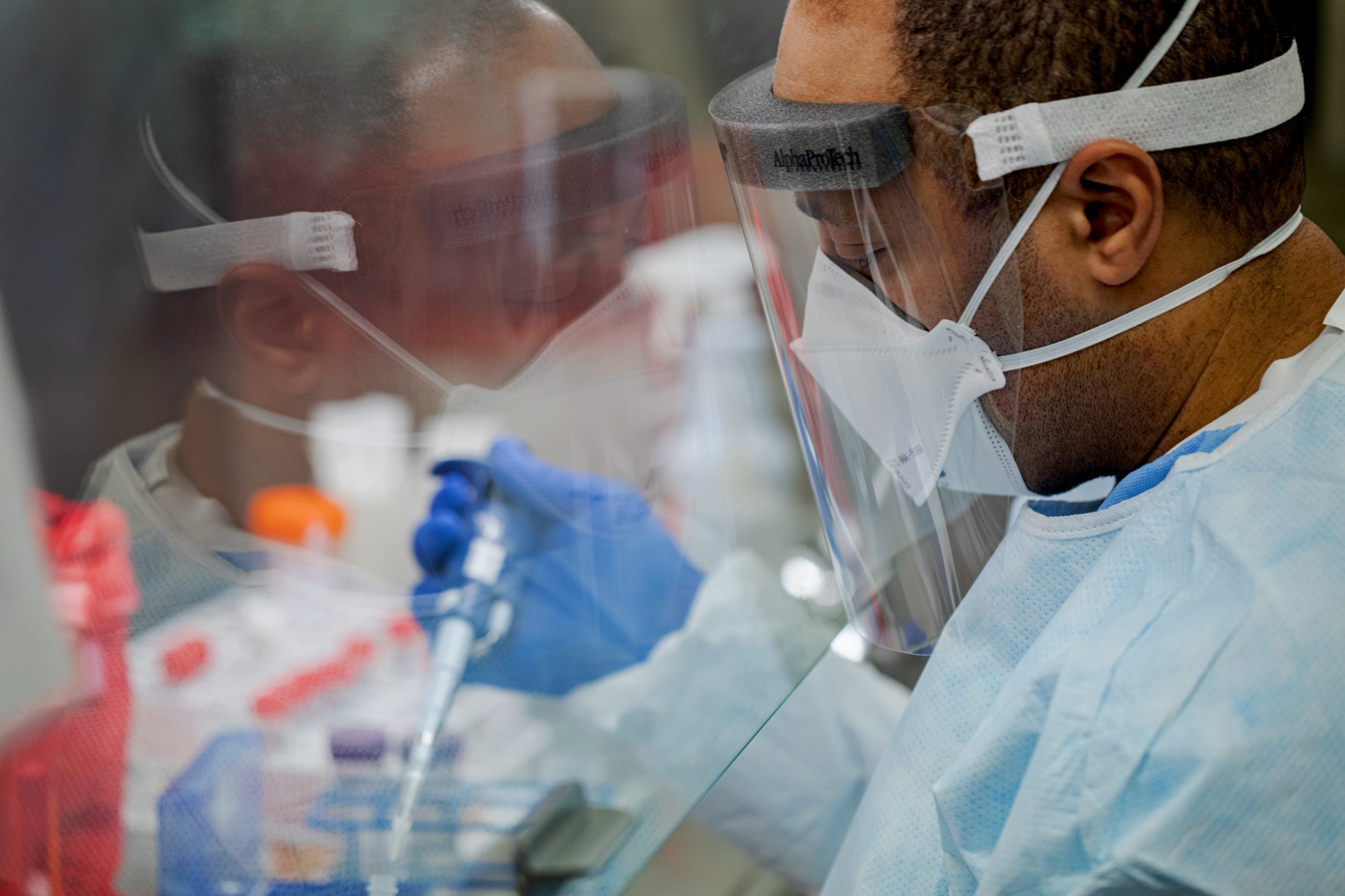 GRAND FORKS, N.D. – The large number of people who have said they are skeptical of a COVID-19 vaccine means Grand Forks County is approaching a ceiling of sorts as public health workers seek to achieve herd immunity.
A total of 21,368 county residents have been fully vaccinated as of Friday, April 16, according to data presented to Grand Forks City Council members on Monday. That's more than halfway to the mark that public health workers believe they need to achieve herd immunity, which would mean the virus, in effect, runs out of room to spread.
But not everyone in the figurative herd is willing or able to get their shots. To reach herd immunity, public health experts estimate that about 60% of a given population needs to be vaccinated. In Grand Forks County, that means about 41,000 of the county's 69,000 residents would need to be fully vaccinated, but about 13,000 people here are too young to receive a COVID vaccine, and a U.S. Census Bureau survey indicates that another 9,000 are "strongly hesitant" about receiving one.
That leaves about 47,000 county residents who are old enough and enthusiastic enough to get a shot – a figure that's not much higher than the 41,000-person goal.
"It creates a problem with trying to get people vaccinated because that means it's going to take a lot more work to get each person to buy in," Michael Dulitz, a Grand Forks Public Health data analyst, told the Herald. "That means that you have to basically reach every single person that is convincible to get a vaccine."
Census staff surveyed 6,334 people across North Dakota. In northeastern North Dakota, an area that encompasses Grand Forks but not Fargo, about 27% of respondents indicated they were "hesitant" about receiving a coronavirus vaccine, and, within that figure, 17% indicated they were "strongly hesitant." Based on Census population estimates, those survey results suggest that 14,854 people in Grand Forks County are hesitant to get vaccinated and, of them, 9,352 are strongly hesitant.
But Dulitz and other staff aren't sure those figures are accurate because survey responses for neighboring regions are considerably lower. About 12% of people surveyed in northwestern Minnesota – an area that encompasses East Grand Forks, Crookston, and Moorhead – said they were hesitant to receive a vaccine and 6% said they were strongly hesitant.
"The river doesn't create that much difference in the vaccine hesitancy," Dulitz said with a chuckle. "The true number is going to be somewhere in there, but it does basically give us an idea that this is going to be a long-haul effort to get to everybody."
But that data was only one of several agenda items that city leaders considered during a lengthy series of discussions. They scheduled a total of five meetings on Monday: various permutations of the council met as the Growth Fund Committee, the Jobs Development Authority, the Board of Adjustments, the City Council proper, and a three-person subcommittee designed to reconsider how agenda items are added to council agendas and the way residents are appointed to volunteer commissions, such as the Grand Forks Library Board.
"If that's not a record, it should be," Mayor Brandon Bochenski said.