First responders honor Minot healthcare workers for 2020 efforts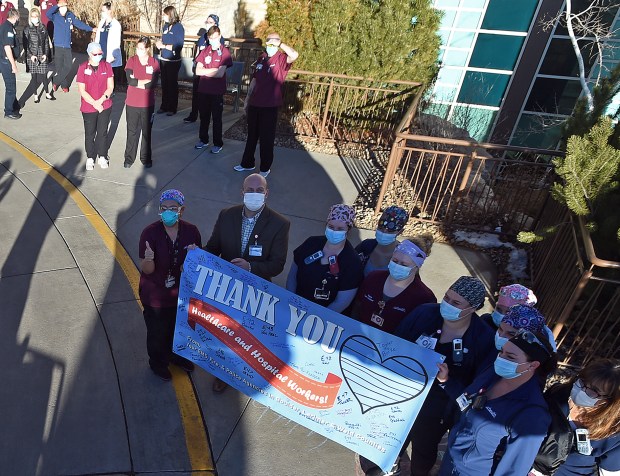 MINOT, N.D. – First responders decided to ring in the new year with a show of appreciation for all the hard work done by frontline healthcare workers, as they battled the COVID-19 pandemic for much of this past year.
Seven emergency agencies from around the area lined up before heading down Burdick Expressway with a silent "lights on" salute.
The parade lapped around the Trinity main building, hoping to brighten the day of hospital workers.
Burlington firefighter and event organizer Mike Bossie said this is one way of showing healthcare workers a small amount of the appreciation they are owed.
"I think they need more than what they're getting. I mean even if it was month six or month ten, they're working. They're taking four nurses to work on one patient. They need appreciation," said Bossie.
The procession also made their way to Trinity Homes to pay tribute to the facility's workers before returning to their stations.