COVID-19 measures may remain on North Dakota campuses until summer, fall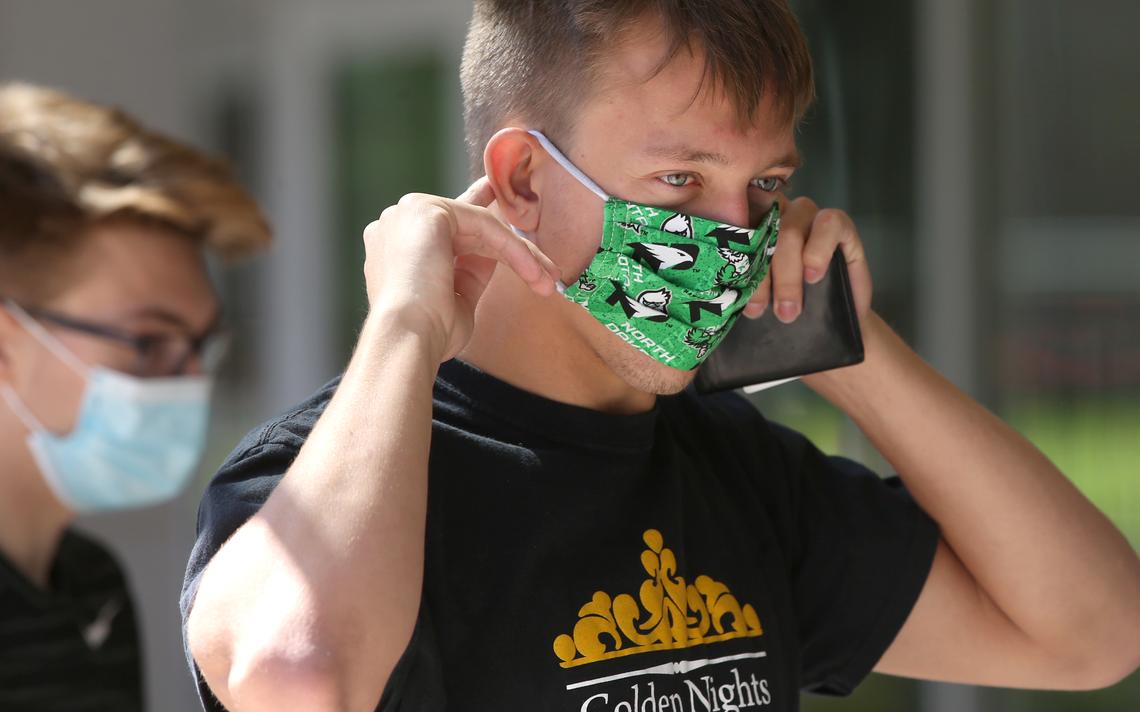 N.D. – The relaxation of some COVID-19 measures on North Dakota campuses may not come until summer or fall as higher-ed leaders await the further distribution of the COVID-19 vaccine.
Dr. Joshua Wynne, dean of the UND medical school and the leader of the North Dakota University System taskforce on COVID-19, said schools should continue with their preventative measures, including mask wearing and social distancing until at least the summer,when the vaccine may be more readily available for faculty and staff.
Speaking to the State Board of Higher Education on Thursday, Jan. 28, Wynne equated the system's ongoing response to a traffic light signal.
This spring, the light would remain red, meaning campuses would continue the measures they have in place now.
In the summer, some of those restrictions may be relaxed, depending on the situation.
"Yellow, caution light for the summer," he said.
Finally, this fall may be slated for a "new green light" under some form of a "new normal," Wynne said.
Though spread could still occur in the fall, Wynne said the number of people that should be vaccinated at that time paired with the number of people who have protection from the virus after already having it, would mean a much lower chance of exponential spread on the state's campuses.
The university system had a large increase in cases in September then again in November, but, since then, case numbers have dropped off considerably.
Board member Kathleen Neset questioned Wynne about factoring in the "mental well being of holding these students in their class in their dorm rooms and not going to class, in comparison to the risk level of the virus transmission."
Wynne noted that the mental well being of students is the top of mind for campuses across the system and added that he made the recommendations "fully cognizant." Wynne said he's personally called dozens of students over the past few months to check in on them and offer them encouragement.
"The amount of COVID fatigue is enormous; all of us are experiencing it," he said. "And particularly for students who are in stressful situations to begin with, it's doubled."
Vaccinations may not be available until May for university system faculty and staff, according to Dr. Paul Carson, an infectious disease expert and professor at North Dakota State University. Higher education is a part of the third group in line for the vaccine, or known as Group 1c, Carson said. Though he noted the timeline for vaccines isn't a fixed date, other factors, such as how the vaccine rollout is going, the potential for other vaccines to be approved and natural immunity, could move the timeline up or back.