Bald eagle populations taking flight in North Dakota, Minnesota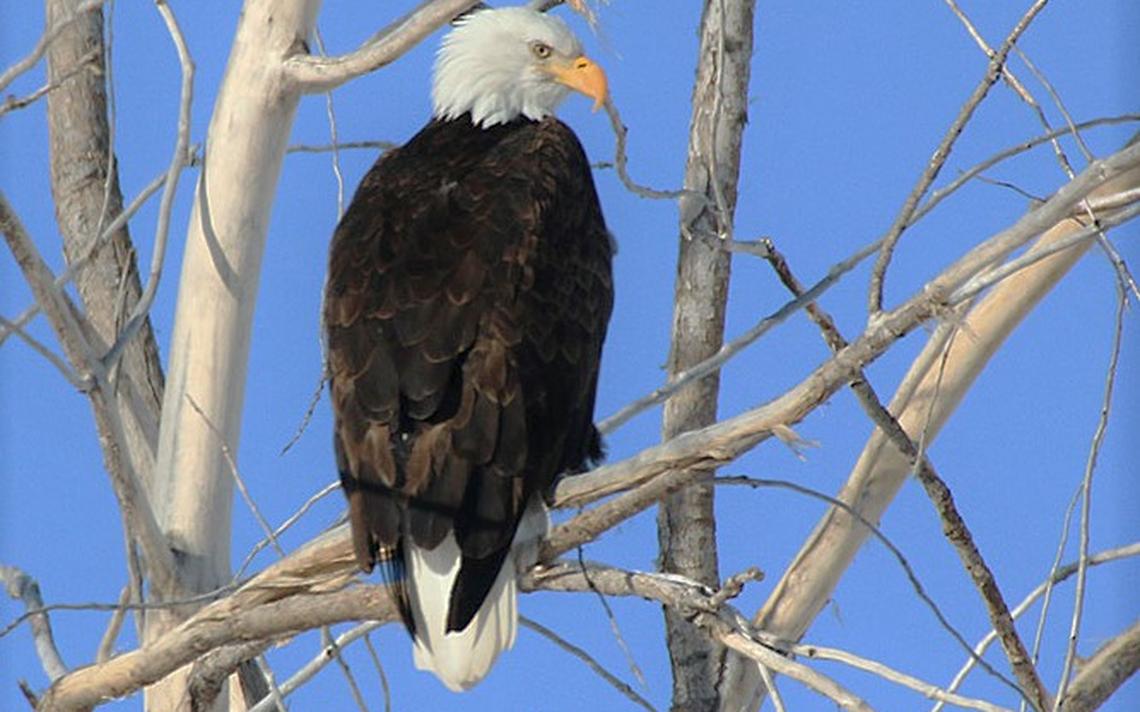 N.D. — As recently as the early 2000s, North Dakota had less than a dozen active bald eagle nesting sites in the state.
The number of nesting sites today is around 300, and it is not unusual to see the majestic birds in the skies above North Dakota, particularly in prime habitat area along the Missouri River in western North Dakota and the Red River on the eastern edge of the state.
Minnesota, too, experienced a boom in bald eagle numbers over the past decade. Officials tout the state as having the most eagles among the lower 48 states, though other states have made competing boasts.
But Minnesota and North Dakota aren't alone.
The U.S. Fish and Wildlife Service recently reported bald eagle numbers nationwide have quadrupled since 2009, growing to 71,400 nesting pairs and a total eagle population of about 316,000.
The report by the U.S. Fish and Wildlife Service stated bald eagles were once on the brink of extinction, reaching an all-time low of 417 known nesting pairs in 1963 in the lower 48 states.
Sandra Johnson, a conservation biologist with the North Dakota Game and Fish Department in Bismarck, said a number of factors help explain the dramatic comeback of the bald eagle in the state and across the nation.
A big reason, she said, was the banning in the 1970s of the pesticide DDT, which became concentrated in fish that in turn were eaten by eagles.
Once in the birds, DDT caused fragile eggshells, leading to fewer eagles being born.
Johnson said another reason for the growth in eagle numbers since their population low point in the 1960s was the introduction of state and federal laws prohibiting the killing of raptors.
Improved habitat also helped, she said, noting North Dakota's landscape has changed much over the last 100 years, including the expansion of things like windbreaks on agricultural land.