Bastiat Founder Rep. Rick Becker Loses in His Own District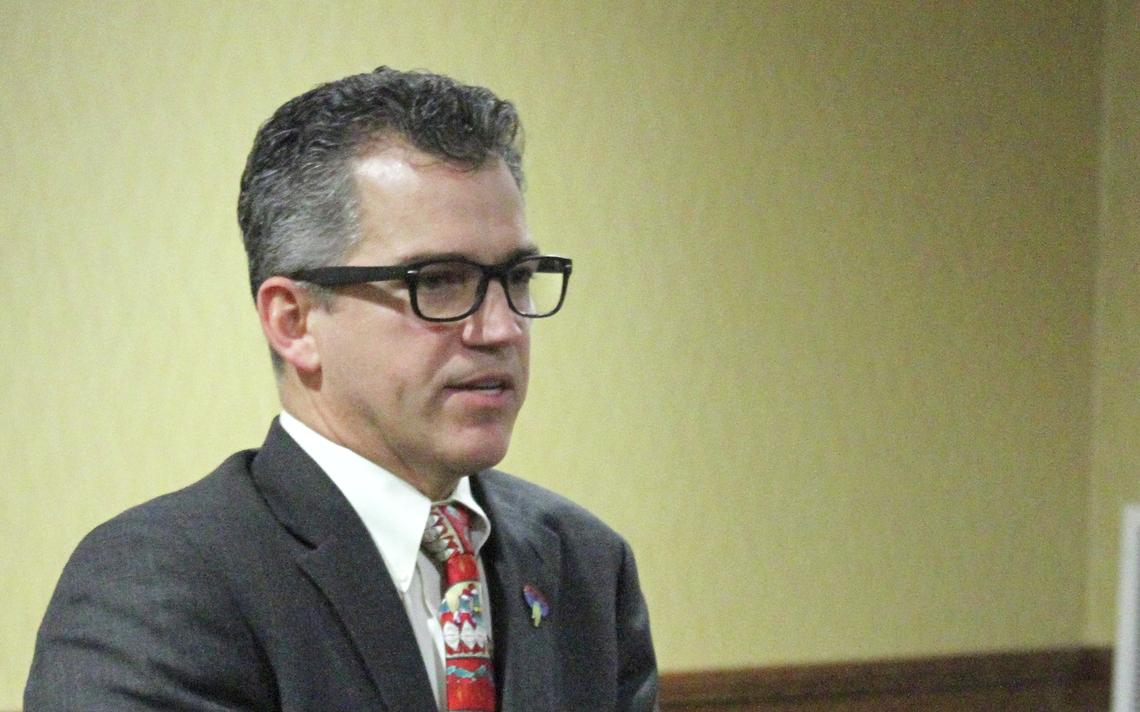 MINOT, N.D. — The fight for control of the North Dakota Republican Party continues to play out in district party reorganizations across the state.
Activists aligned with the Bastiat Caucus in the Legislature have been trying to take over district leadership positions and then use those positions to censure Republican lawmakers who voted against Bastiat-backed bills, and to expel Bastiat lawmaker Luke Simons over incidents of sexual harassment earlier this year.
They also want to use that control to choose Bastiat-aligned leadership for the NDGOP.
So far the Bastiats have flipped the leadership in districts 40 and 14, though they've lost in 41, 17, 21, and 39.
Last night two Bismarck-area districts, 7 and 47, held their reorganization events and it "was a s— show," according to one long-time Republican who attended the District 7 event where the Bastiats failed to elect their slate of candidates (they also failed in 47).
What's interesting about these reorganizations, in particular, is that District 7 is home to Rep. Rick Becker, the founder of the Bastiat Caucus, and it doesn't seem to have been a fun evening for him.
Becker's crony, Minot-based organizer Jared Hendrix, whose political consulting company Revolutions Delivered is the registered owner of NorthDakotaPatriots.org, a website used on social media to organize Bastiat turnout in district reorganizations, was barred from entering the room where the proceedings took place.
District 7 Republicans I spoke to said Hendrix was kept out of the room because hundreds of people showed up for the event and access was restricted to people actually from District 7 to ensure the integrity of the votes cast.
The involvement of Hendrix and his company in these district-level reorganizations is interesting.
Those participating in the only-sporadically-successful efforts claim theirs is a spontaneous, grassroots movement, but with a long-time professional organizer at the helm (Hendrix first came to North Dakota as a part of the movement around former Congressman Ron Paul), that doesn't seem to be the case.
These attempted takeovers are being organized and executed by Hendrix, Becker's close political ally. The address listed for Hendrix's consulting company is a nursing home in Minot that's owned by another Becker ally, Bob Hale.
The reality of this far-from-grassroots organizing was on full display in District 7 last night. "Many people had no idea why they were there," one attendee told me, noting that many of the people showed because they received a flyer or a text message telling them to be there, and upon entering were given a card with a slate of candidates to choose.
"Most are just pawns in the game," another attendee, who made the "s— show" observation, told me. "They showed up clueless and were handed a list of names to be supported. Many left disappointed because no one in their group explained to them how a caucus works and how the people who end up voting are the precinct committeemen they elected."
Does it matter to people like Hendrix and Becker that they're manipulating people with no real clue as to what they're participating in?
Probably not. Their motive is first chaos, then control, and the means through which they get those things matter little.
The Bastiat Caucus stands for Trumpism and performative politics. The political figures they back, like Becker, care little for workable policy and sound governance. Instead, they focus on stunt legislation, like bans on facemask mandates or transgender athletes, which generate a lot of attention, and attract a lot of Facebook likes and comments (which are like oxygen to these people) but do little to solve real-world problems.
The generations-long success of the North Dakota Republican Party has been built on good policymaking. Voters reward NDGOP candidates with one election day victory after another because, on the whole, voters are satisfied with the way the state has been managed.
The Bastiats are out to upset that apple cart.
So far, they're mostly losing, though not for lack of effort by organizers like Becker, Hendrix, and others.